Chicky was the last foster failure in our home 2 years ago. She was originally supposed to stay with us one day, but her perspective family fell through and she decided our house would be her furever home. That's okay because she is a complete little love, with a dash of spunk! One of her favorite activities is to sit in the foyer of the atrium and watch the little kids when elementary school is in session across the street from our house. I was fortunate enough one day to find her looking out into the world with her little head in the entry way gate.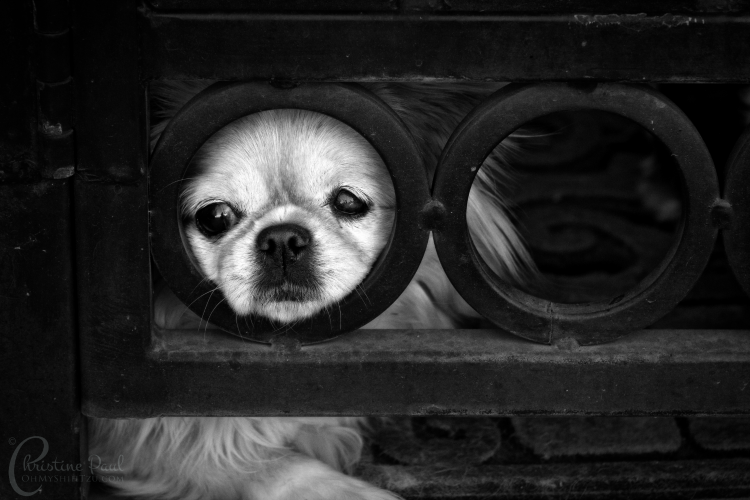 I love this pic for many reasons, but it also is special in the fact that it won its division of Black & White, Animals at the 2014 Fresno County fair. I hope you enjoy it as much as I do.
Today we are participating in Wordless Wednesday hosted by Blogpaws.