Sophie
The date was May 2011, and I was going to venture into the realm of fostering another Shih Tzu. Little did I know how this would change me, and how I would look at rescues and sometimes the people that run them. This doesn't have a happy ending. To protect the rescue, and person involved names will not be used. That is not me.
But to put a long story short, I was not told of how sick this little dog was. She had been dropped off by her owners at the local SPCA to be euthanized. Once she was pulled from the SPCA, she was transported to a veterinarian of another local rescue by a volunteer. The vet diagnosed her with an unknown bacterial infection, and she was not to be placed with other dogs or even touched by humans until they could figure out what was wrong with her. This information I found out over a year later from the volunteer after the incident. After about 5 days with the founder of the rescue, she was given to me to foster. I remember picking her up, she was such a cutie and brought her home. I kept her in quarantine as she had a cough when I brought her home. So I decided to take her to the vet, that was on a Tuesday. We began treating her for kennel cough, but by Thursday it had become sooo bad and I returned to my vet. The diagnosis for this had changed from Kennel Cough to full blown pneumonia. My vet wanted to keep her overnight for IV's and to be put in a chamber to help remove the fluid from her lungs. When I called the founder, she came over to the vet right away and told me that as a rescue they could not afford to pay for the vet costs. Well I decided I would pay for her care. NO!! They were not going to let that happen, since that $1K could save help many more dogs. Well my money wasn't for the many more dogs, it was for her. Needless to say I did not fight hard enough and took her home, as my vet gave me instructions on what I could do to help her. And since the founder told me,'Dogs don't die from kennel cough'. Well the next morning I was sitting on the floor holding a lifeless little body as it was crossing over the rainbow bridge.
It was at that point I was never going to let someone dictate to me how I would care for another Shih Tzu. I love you Sophie.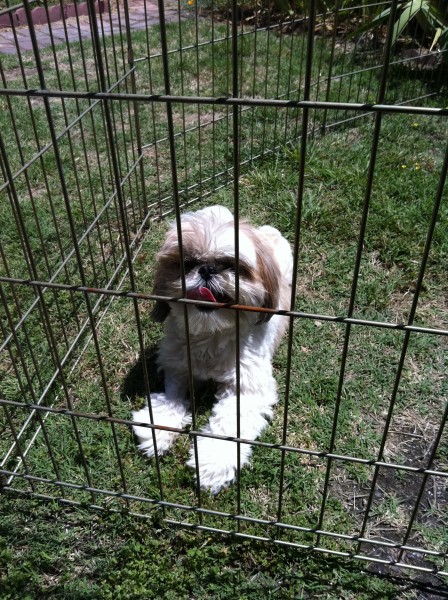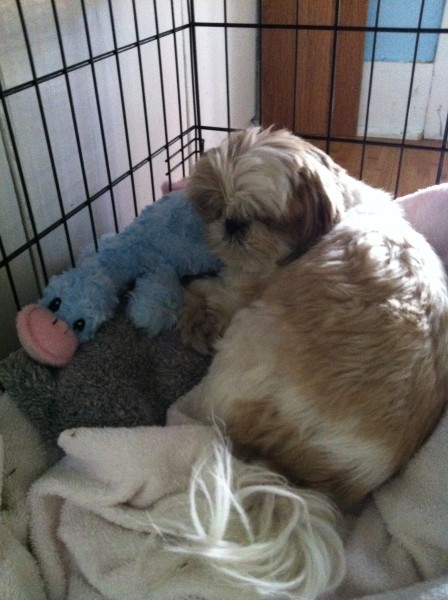 Side Note: I want everyone to know that after this my vet has tried to comfort me on the matter, letting me know that she was very ill and the outcome would have been the same. And this is coming from a man I trust completely with my animals… he has been there to encourage me with the care of Mr. JoeJo and does not rush into euthanasia as the answer for ill pets.