Do you perform monthly breast exams on your dog? You may be thinking, 'What the heck is she talking about?' Dogs don't have breasts, they have mammary glands. Seriously though, I am not completely crazy. Monthly dog breast exams can help in keeping your pet healthy. If you have been following us on Instagram for the last couple of days then you know we have had another surgery in our house, this time for Trixie, and this time for a mammary tumor.
Since the loss of Kyra in November, I have been very diligent in giving the girls monthly skin and body exams, see our post Cancer in Dogs. Since Trixie is a backyard breeder rescue, I also decided to throw in a monthly mammary exam also. Why? Because mammary tumors are more common in females that are either intact, or that were spayed after 2 years old. Trixie came to us when she was 5 years old, and spayed shortly after arriving in our household.
But don't worry, if your female dog was spayed before their first heat or 6 months of age the likely hood a tumor developing is less than .5%. After their first heat that percentage rises to 8 and 26 after their 2nd heat. As it turns out, 50% of mammary tumors in dogs turn out to be malignant and 50% benign. Either way those are scary statistics to me, especially when it has to do with Trixie.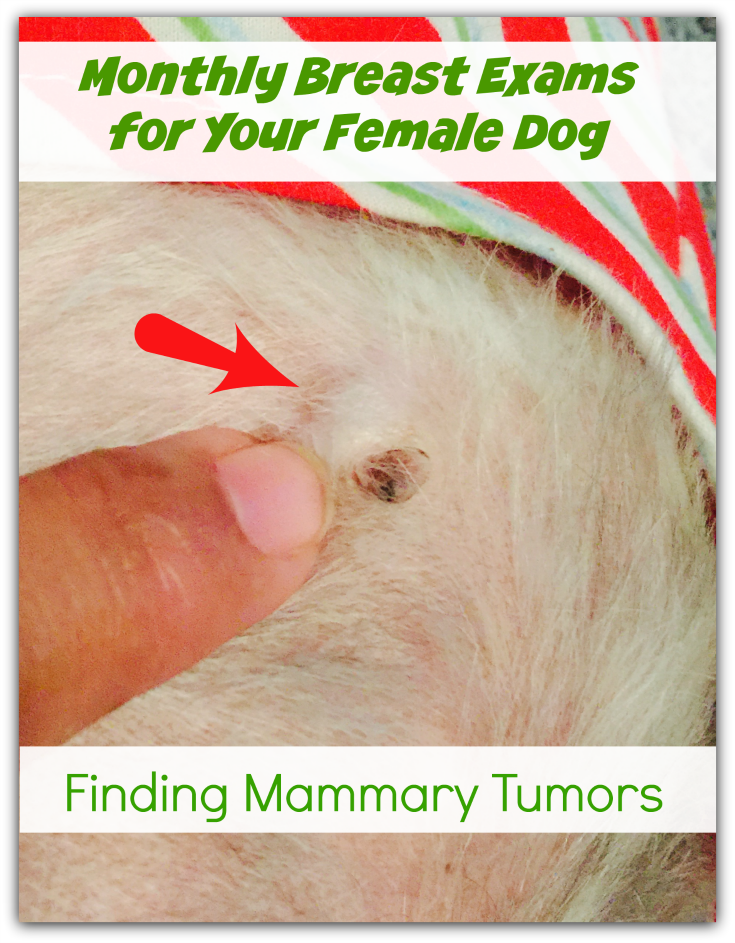 Once a month I do an examination on Trixie and Katie, just as I would do my monthly exam. As you can see in the photo above, the tumor is very small, approximately .75cm in diameter. So not only to I check for odd discolorations of the tit, but also the area surrounding it, and for any abnormal discharge. Luckily I found this tumor in January and since that date I did not see any visible growth.
So yesterday the tumor was removed. As a responsible dog owner, I researched the different ways the tumor could be removed. The tumor could be removed by itself (lumpectomy), simple mastectomy (removal of the affected gland only), modified radical mastectomy (removal of the affected gland and those that share lymphatic drainage and associated lymph nodes), and radical mastectomy (removal of the entire mammary chain and associated lymph nodes). This sounds a little scary right? That's when I had a chat with my vet. He let me know that there was some controversy over a radical mastectomy and that for the size the tumor was currently at we would be doing a simple mastectomy. This put me at ease, because frankly taking out all her little tits, was a scary thought, simply because she is a tiny girl. So I always encourage you to do research on any illness or disease your dog may have and then talk to your vet about it. Ask questions, get the facts.
Now the next few days will be a waiting game for us. The tumor has been sent off to the lab to determine if it is malignant or not. I'm hoping not!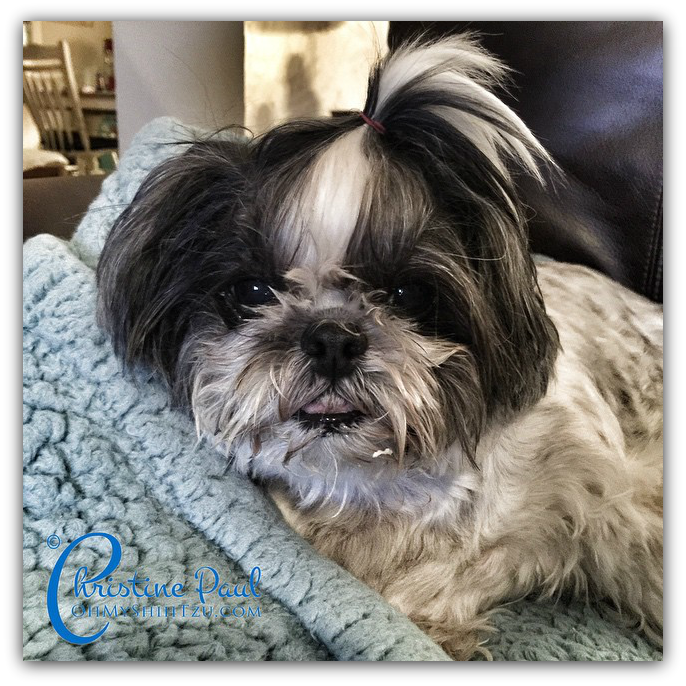 Update: Trixie's tumor was malignant but we will be watching the area closely. Our vet believes that he was able to remove all tissue that was cancerous.