Today is a day all dogs celebrate with enthusiasm and joy… its National Dog Biscuit Day! And how are we celebrating today? As promised we are introducing you to the wonderful Spike Dog Bar from Petcurean. Last month we introduced you to the Spike Jerky Treats but there is more to the wonderful Spike line.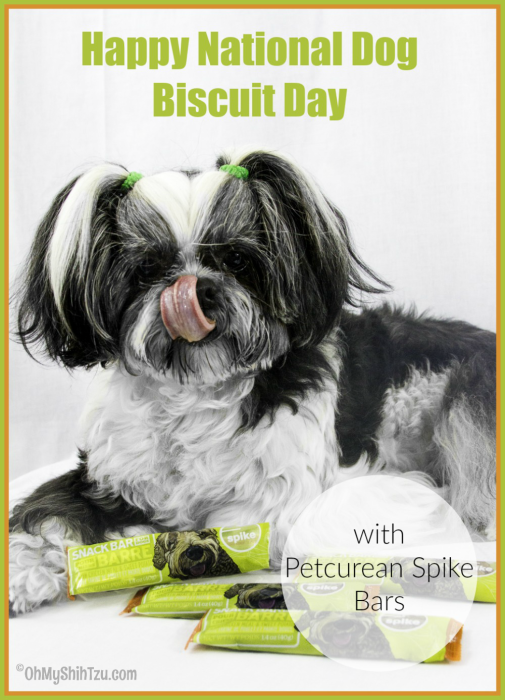 Spike Bars for An Active Lifestyle
Do you lead an active lifestyle with your dog? Do you make little day trips? The Spike bars are packed with the proper amounts of proteins and carbohydrates to help your dog recharge, whether on a hiking trail or a fun afternoon at the dog park. What I love about the Spike Bars is that they are so easy to carry as they are individually wrapped. I just throw one in my purse or agility bag and Riley and I are off to an agility practice or Coursing Ability Test.
Quality Ingredients
Like all Petcurean products you can rest assured that these treats are Free from by-products, added growth hormones, glycerin and artificial preservatives, flavors and colors. What is great is that each healthy nutritious bar contains the following:
Omega oils to promote skin and coat health
Cranberries that are high in anti-oxidants and a source of fibre and vitamin C
Sweet potatoes that provide beta-carotene, vitamin C, manganese and fibre
DHA to support brain development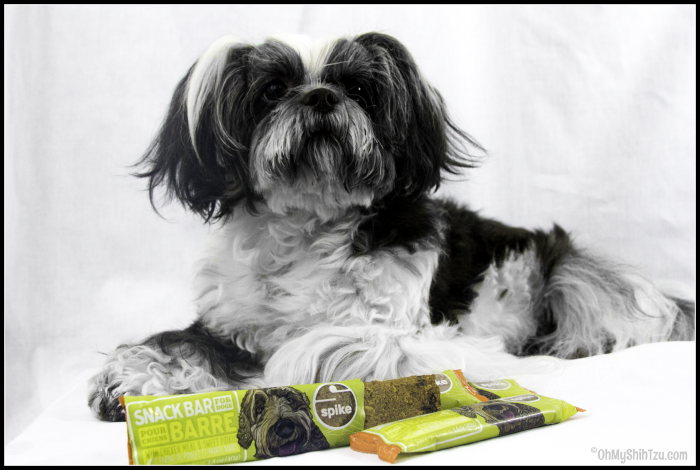 If you are looking to try out any of the Petcurean pet foods and treats check for a location near you
HERE
. Petcurean is sold exclusively through pet specialty retailers in the United States, Canada and in more than 15 countries internationally.
Disclaimer: Petcurean has compensated us for being blog advocates of their products, and is providing food for Riley and the girls. Petcurean also has generously donated $500 worth Petcurean Dog Food to Lone Star Shih Tzu & Lhasa Apso Rescue in Texas in the name of OhMyShihTzu.com . Lone Star is a wonderful Shih Tzu rescue that is close to my heart for everything that they do for the Tzus! Please know that we only share what we believe is good for your pet, and a brand you can trust. We believe in honest and truthful reviews to protect you and your family. The views of this blog are of my own and monetization has no bearing on my positive or negative reviews of a product.
Remember to always show a little #PetcureanLove