As most of the country is in the middle of a bitter cold winter, I am dreaming of summertime and lounging by the pool. But out of the 9 dogs that live in our household, 6 are brachycephalic (Boston Terrier, Shih Tzus & Pekingese), meaning they have compact short snouts. This can cause a problem if they were to fall into the pool, as it is harder for these dogs to keep their noses above water and if an accidental fall in were to occur, the splashing and thrashing about while panicking can cause them to inhale large amounts of water into their lungs very quickly. So what is wrong with the picture below? Yup… no pool fencing for dogs!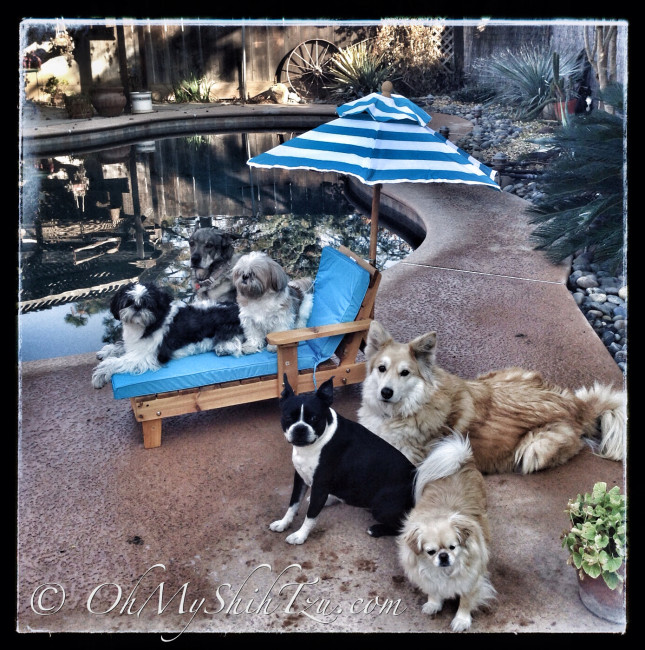 First off my Shih Tzus don't know how to swim, and really don't like the water all that much. (exception of Riley's wading pond) The simple fact is, I am not to sure if they even know how. Though many dogs know how to swim naturally, there are many due to physical limitations that can not.
We have rule in the house that the "littles" are not to be let into the backyard without having an adult present. But this is not practical all the time, and accidents can happen in a split of a second. With thousands of pets drowning in pools each year I felt that it was of utmost urgence to change our situation in the backyard. So our backyard went from the above picture to this (below).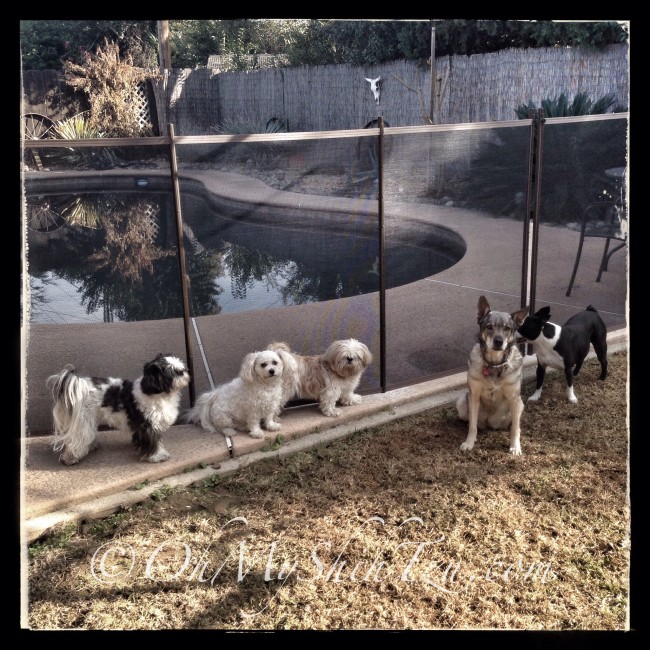 A new pet safe 4′ mesh fence was installed to keep the littles out of the pool area, but enjoy the backyard that they love. The fence was installed by Guardian Pool Fencing of Fresno and they did a beautiful job! So if you live in Fresno, Kings, Madera, Merced, Mariposa, Tulare or San Luis Obispo Counties make sure you give them a call.
But what are some other safety measures you can take if you have a pool?
If you have a pool cover know that this is not a form of protection. As with a child, a pet can fall in and get trapped by the cover, unable to untangle themselves.
Purchase a pool alarm system. Systems such as the Safety Turtle that can easily attach to your dogs collar. This is a great idea if you can not afford a fencing system.
Install a pet safe ladder such as the Skamper Ramp . We still have our ramp securely in place incase one of the neighborhood raccoons or opossums falls in.
Never leave the pet unattended near a pool.
Familiarize your pet with the pool at a young age.
Never throw a dog into the pool assuming it can swim, this can cause fear and panic with the water. Slowly introduce them to the water in a safe and loving manner.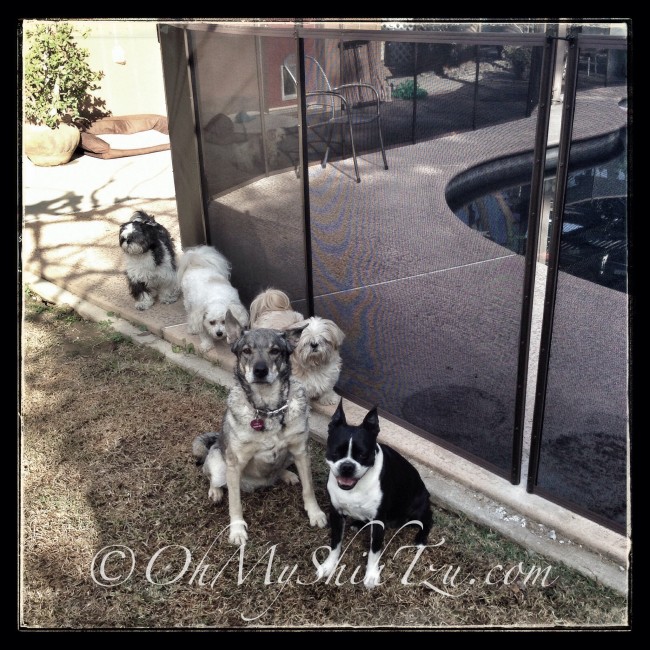 With anticipation leading up to this day you may be thinking, "This is it? A Pool Fence was what was wrong with this picture?" . Yes but I wanted everyone to know how important a pool fence is. I don't want you to be like me wishing that we had done this sooner. I don't want you to have to go through the pain of finding one of your dogs in the pool, drowned, when you could have done something. Don't wait until it's to late
This post is dedicated to Leia, RIP. I am sorry I failed you.