Since our move to a new neighborhood things have been wonderful. The dogs are settled in and happy with more room to run and the great new smells thanks to the every other nightly visit from some very large raccoons. Unfortunately during the day the happiness can come to a quick halt  for Trixie. Almost every day of the week, beginning at about 9:10am it starts. 3 miles away as the crow flies is the airport, but its not the commercial airlines that are the problem, its our local Air National Guard and their F-15 Eagles.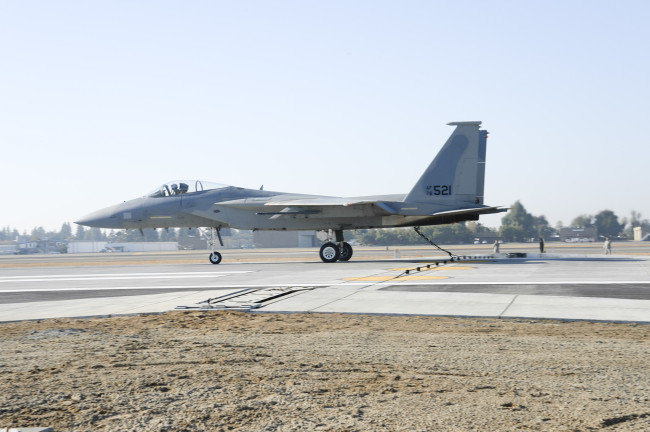 Don't get me wrong, I am glad that we have flyboys here to protect us at a moments notice. Yes they are the ones that protect our nation and can be 200 miles over the Pacific Ocean in 5 minutes. But when they start up those engines on the recently transferred F-15 Eagles, the noise from the engines scares little Trixie to death. The grumble is very low, and I hardly notice it anymore, but it doesn't matter where she is, or where I am she will come running to find me so I can pick her up and cuddle her. Yes I am the one who is her protector.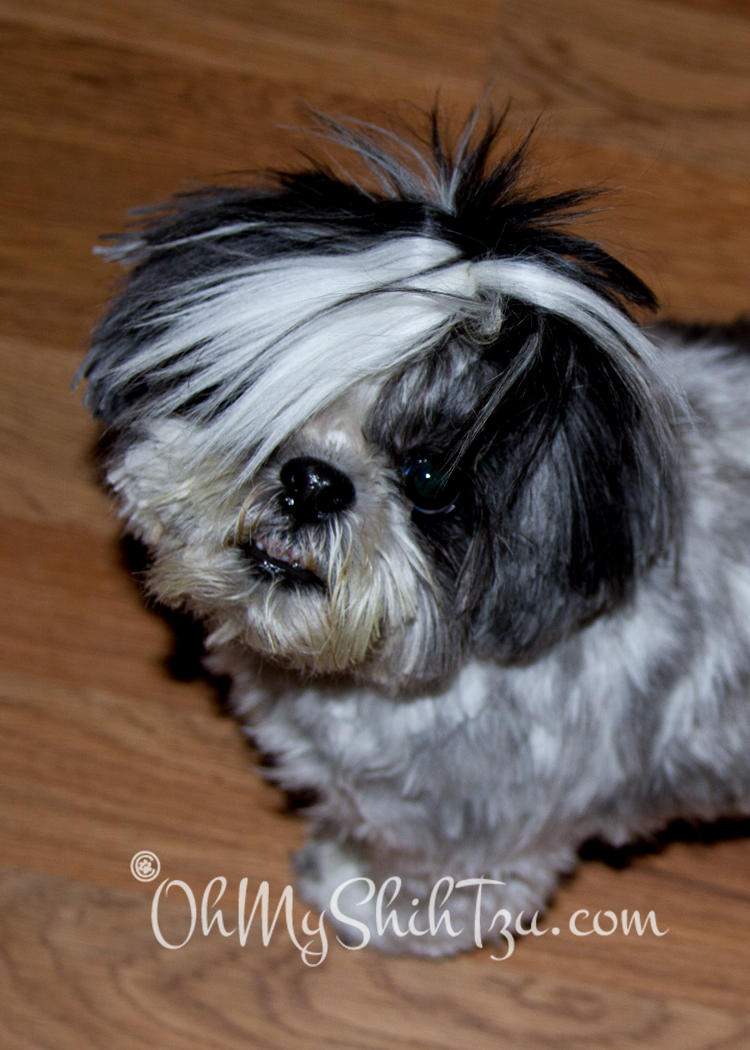 The first time this happened I held her and used Rescue Remedy for Dogs, rubbing her ears, paws & placing a few drops on a treat for her to eat. This helped but she was still visibly shaken for most of the day. I knew I had to do something else.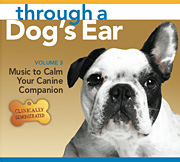 I found a great solution, Through a Dogs Ear . I had heard about this website before, music for your dog to help calm them in different situations. According to their website, "The music of Dog's Ear is intentionally selected, arranged and recorded to provide easeful auditory assimilation." So I made a quick purchase as she began shaking from the jets, downloaded it, burned a CD and threw it into the player and waited. Within a few short minutes she began to calm down as I held her. Normally I hold her when she has one of her little fear episodes, but she will continue to shake for an hour or more… but not this time!
Now Trixie will still freak out when the jets get going, but now we have a great way to calm her down and put her more at ease. I can't wait until we move out into the country or up in the foothills, but for now this will help us out. Now I will no longer fear the 4th of July or New Years.
Disclaimer – Oh My Shih Tzu did not receive any monetary compensation or products for this review. It is just a product we love 🙂