Are you getting ready to throw a Super Bowl party on Sunday? If so you may not want to make a trip to the pet ER during halftime. So here are a few things you can do to Keep Your Dog Safe During a Super Bowl Party.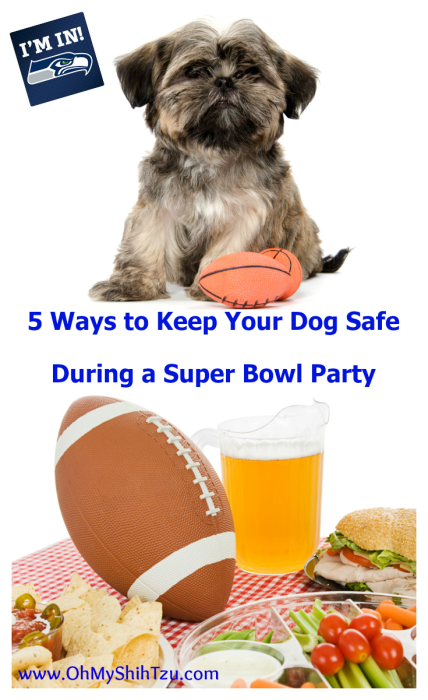 Place Foods in a Safe Location
If you are like our household, then items such as chicken wings, guacamole and beer will be on hand. But each of these items can pose a serious risk to your pet if consumed. Be sure to place all the items on a high counter or table to keep out of reach of little paws.
Create a Special Location or Bed
The Super Bowl in our house can create a lot of ruckus. Yup, when the #Seahawks are making those amazing touch downs I can start cheering loudly and yelling. For a couple of my Shih Tzu's this can cause a little stress. The best thing to do is create a quiet safe place for them in another room. I plan on tuning the tv in the spare bed room to the Hallmark Channel for the girls to watch the Kitten Bowl II, which is airs 3 times starting at noon to 9pm PST/EST. During this time Lucy's Pet Foundation's groundbreaking #DogsVsCats football game commercial will feature some of the most high-tech CGI special effects ever done using live animals, something I know my girls will absolutely love!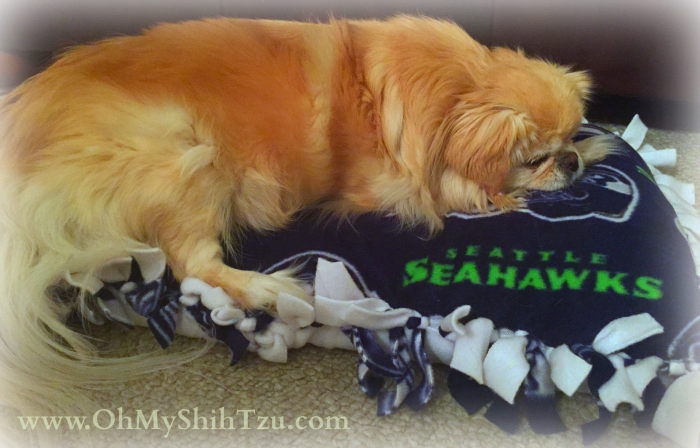 Beware of Party Decorations
Banners, balloon and streamers are common item decorations to decorate with, but these can also pose risks for possible ingestion to pets that may be curious or just like to play with "stuff" in general. But also don't forget about those cute toothpicks we use with little flags! The wood can be so fun to chew on as it may have yummy human food residue on it.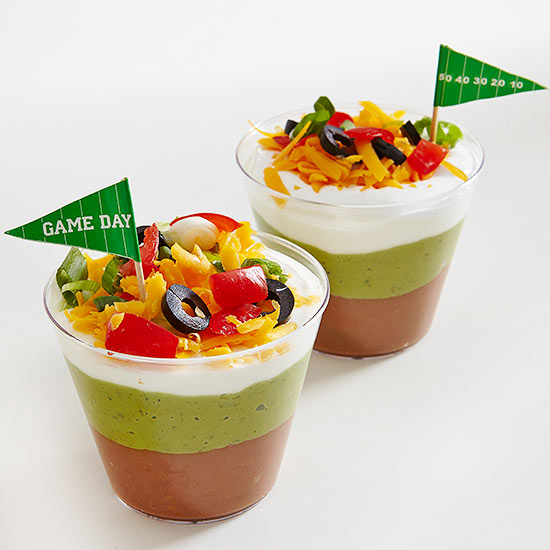 Talk to Your Guests
Don't be afraid to educate your guests of the specific food that may cause problems for your dogs such as the wings, guacamole, alcohol, and sweet treats that have been set out for their enjoyment. Let them know that where the trash cans are, and place in convenient locations! Don't' forget to set out a special trash can for all your recyclables too!
Create a Table for Special Dog Snacks
Create a special treat table for awesome doggie treats and snacks for your dogs to eat during the big game to make them feel like they are a part of the party. Let your guests know that the can give treats to your pets from that table only!
Here are a couple of links for some inspired Super Bowl recipes for your dogs:

Have a great weekend and an even better Super Bowl Sunday! #gohawks

Today we are joining the Pet Parade hosted by Rascal & Rocco, Jans Funny Farm, Basil's Blog, Love is Being Owned by a Husky, and Barking from the Bayou.