Riley and I were very excited to find out about Geo Dog Day! August 16th marks the date and fun new adventure for us.
One of the first things we did was follow the instructions laid out by Gizmo and registered on Geocaching.com. But it appeared we already had an account… had I been here before? or was this deja vu? No as it seems I had signed up for an account 6 years ago, in a different life and when Riley was only a twinkle in her daddy's eye! Once online we found all the cool caches around our area!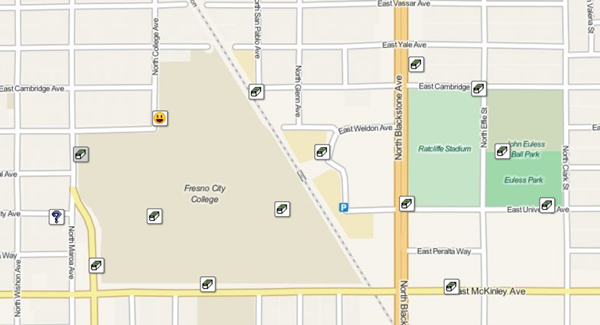 So we read all the descriptions and decided on one called Grand Old Tree and set out on a small adventure. I wish I could say that we trekked through the woods and streams, but it wasn't so. This was an urban cache which consisted of a mile drive in the car, walking less than 30 feet to the "Grand Old Tree" and walking around it a couple of times. What I found is that some caches can be extremely hard to find if you are a beginner, especially if they are small. Of which I also learned one very valuable lesson while caching… always bring along a pair of gloves if you don't like sticking your hands into small, dark places!!! But we found it!!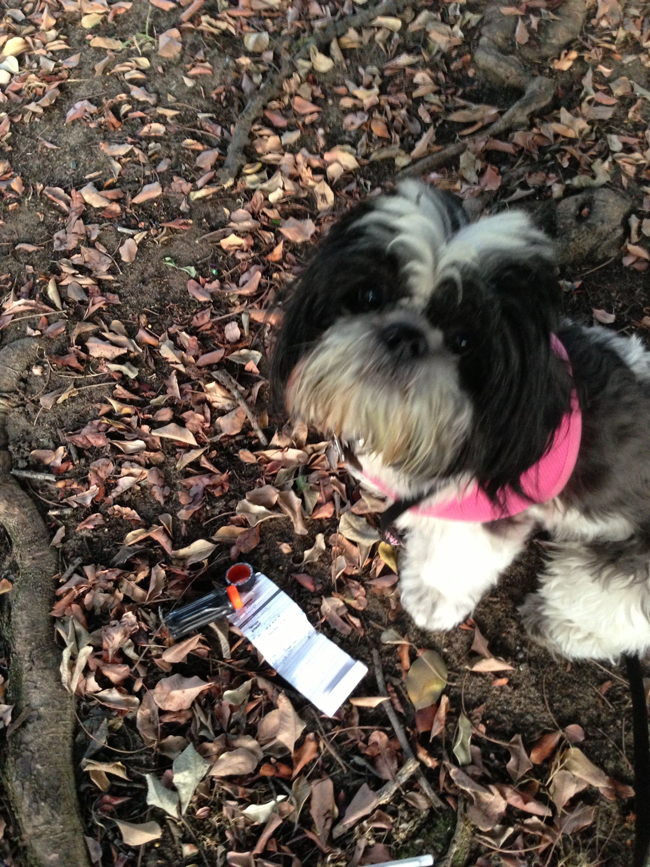 This was so much fun we decided to go look for another one in the same area, unfortunately there was construction where it was supposedly hidden, and we think it's gone 🙁 .
We plan on adding geocaching to our regular adventures but will remember to bring the following along:
Gloves for mommy
A good camera, besides the iPhone, and remember to take photos and not get to caught up in the moment!
A pen to add our name to the log
Water & a bowl for anything that is not an urban hike
Lot's of poop bags, just in case 🙂
We would like to give a big shout out to our hosts for Geo Dog Day 2013, GizmoGeoDog's Terrier Torrent & Finn & Charlie Too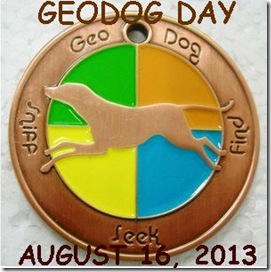 We are also happy to be participating in the FitDog Friday blog hop brought to you by SlimDoggy and co-hosts Peggy's Pet Place and To Dog With Love …