In my house we have a ton of toys, which I lovingly refer to as stuffs. But for Katie, there is one that stands out more than the rest, it is the apple of her eye, those are her flamingos, pink flamingos to be exact. And believe me there have been times when I have torn the house apart looking for her one special toy.
So for the last four years this has been Katie's favorite toy. Given the choice she will always choose the pink flamingo. So now when I go to the store to pick up new toys, I will always look for a new pink flamingo.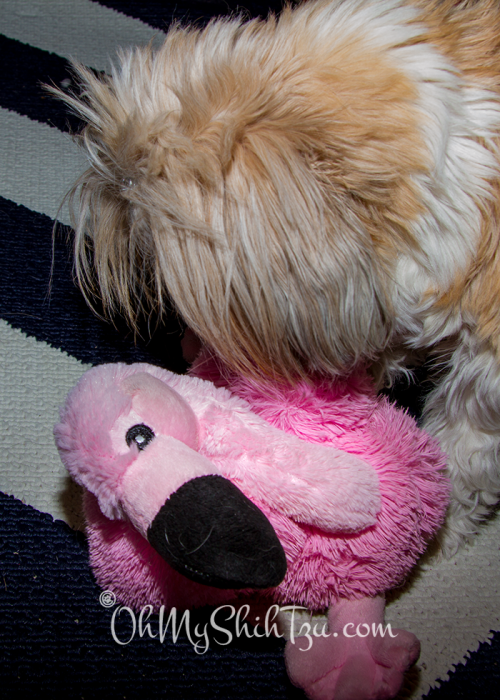 We are so happy to be participating in this months A to Z Challenge! Be sure to check us out every day as we have some great articles coming up!!