Shih Tzu grooming is daunting, and being owned by 3 Shih Tzus and a Peki-huahua can end up costing me upwards of $200 a month in grooming expenses a lone! So I decided to learn how to groom the girls myself. To some this may be a crazy endeavor, but I would rather the money I spend on grooming go to a more healthy feeding program (raw from Darwin's Naturals).
So this is their grooming program I have developed for them and how I keep them looking presentable:
Step 1: Brush, Brush
Before each bath I make sure to brush out ears, tails and legs. I normally keep a short shave on the bodies of my Shih Tzus.
Step 2: Bath Time
Our shampoo of choice is Bobbi Panter's Gorgeous Dog Shampoo. There is no itching or irritated skin after using this wonderful shampoo, it is simply the best. We follow-up with a quick rinse on the body only with a diluted 1:1 ratio of Bragg's Apple Cider Vinegar and water. It is very important that if you use ACV as a rinse that you do not use on the face as it can highly sting and irritate the eyes.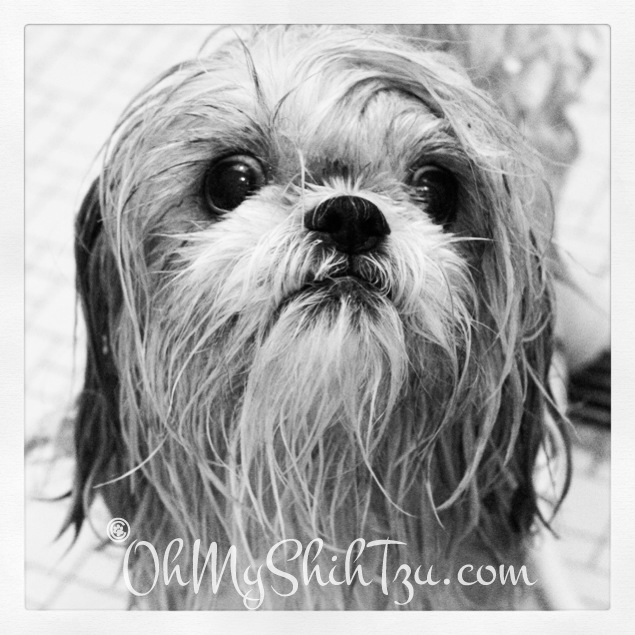 Step 3: Dry Time
Hair is brushed and blown out using a Conair Dog Hair Dryer. This is much safer than using a human dryer as it does not blow out extremely hot air.
Step 4: Trimming
My dogs are a learning process. One of the most important things that I have learned is to always point the scissors down when trimming around the eyes and nose so accidents don't happen! I have also learned a lot with great YouTube videos from HazelRidgeHottie.

Step 5: Final Finishing Touches
No Shih Tzu is complete without the proper accessories bow, clips and or top knots.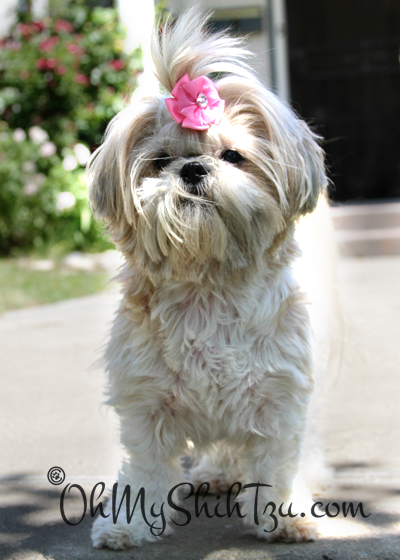 We are so happy to be participating in this months A to Z Challenge!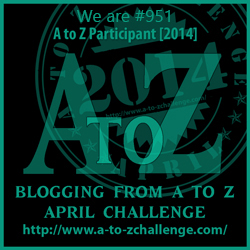 In addition, we are participating in the Pet Blogger Niche of the A to Z Challenge so be sure to visit all the wonderful pet bloggers below.