In just a few short days, 13 to be exact, the 2014 Blogpaws Conference will begin in beautiful Las Vegas, Nevada. What is the Blogpaws Conference you ask? Well, Blogpaws is a community of pet parents, bloggers and enthusiasts who write about and support pets through different areas of social media. Once a year they have the biggest social media event of its kind to educate and inspire pet parents with topics such as SEO Basics, Creating Engaging Content, Using Pinterest to Grow Your Blog and so much more! Though this will be my first trip to the conference, Blogpaws has been doing this since 2010!
In addition to learning new topics to make this blog so much better for you, our readers, Blogpaws will also enable us to connect with all our wonderful blogging buddies we have made throughout the year. Blogpaws also recognizes social media achievements with the Nose-to-Nose Awards. Twelve talented bloggers and social media professionals will walk away with the most coveted award in the pet social media world for excellence in their category. I am so proud and honored to say that Oh My Shih Tzu is a finalist in the Best New Pet Blog Category. 2014 Award Finalist Here, to see the many talented bloggers and social media professionals.


Last year, one winner was chosen to win a full trip to this years conference, which included airfare, hotel, and conference pass based on a tweet. 100 Tweets were chosen through Random.org and then each was judged individually based on purpose, creativity, and originality. Twitter handles were removed so the tweets could be scored fairly. So here were the winners!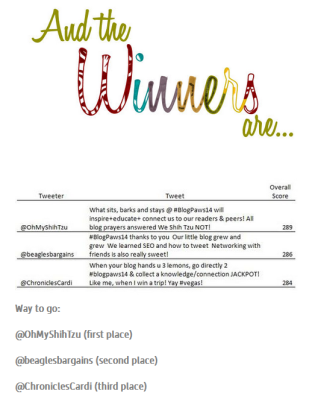 Yup! We were so excited. So Riley and I are packing our bags and getting ready to hop on an airplane to the 2014 Blogpaws Conference at the beautiful Westin Lake Las Vegas. How about you? Are you ready to go? If you haven't registered yet there is still a little time before it sells out.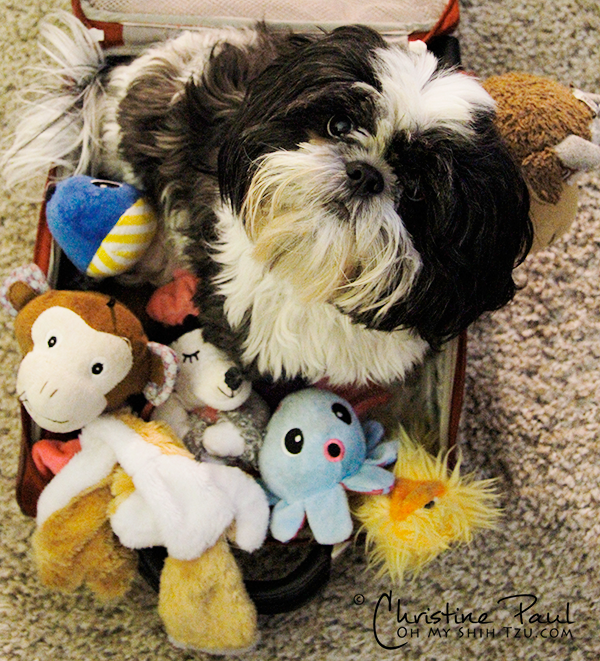 Thank you for joining us again while we participate in the A to Z Challenge.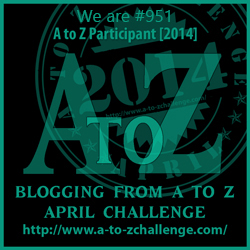 As part of the A to Z Challenge we are joining SlimDoggy with their special pet edition A to Z Challenge blog hop!
This week we are joining the Pet Parade with the wonderful host Rascal and Rocco, along with co-hosts Jan's Funny Farm, Basil The Bionic Cat, Barking From The Bayou, and the newest addition is Love Is Being Owned By A Husky!
We love the Pet Parade because you can visit great blogs and read each bloggers favorite post from their blogs from the past week! I loved all my posts from this week so we will just stick with today's post! Since Riley is ready to hit the road!!