Can you believe we did it? 26 days of posts for the A to Z Challenge. This has been so much fun! So today we are celebrating a favorite doggie past time, Zoomies. These usually occur after baths, but sometimes they are funniest on the agility course. As an agility judge and exhibitor, agility zoomies are just an occasional part of what makes agility so much fun, and funny. Our dogs work so great 99% of the time, but sometimes they just need to let go
Thank you for joining us on our first ever A to Z Challenge! We had so much fun we will be doing it again next year!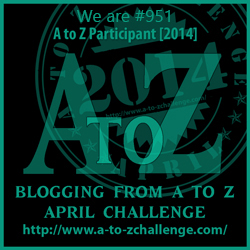 As part of the A to Z Challenge we are joining SlimDoggy with their special pet edition A to Z Challenge blog hop!

We are also joining Wordless Wednesday hosted by Blogpaws!! Have a great week!