Okay, I walk 2 dogs at a time, at the most. Oh yes there was a time I would head out with all the Shih Tzus, but no longer 🙂 Still, I have a leash for every dog, and then some extras. I have 4′ leads, 6′ leads, and even a 20′ lead for practicing recalls. Some are really skinny, and some are fat. I keep slip leads in my car just in case I come across a stray dog I can catch. This past week I had to buy a new collar for Riley, and it took all the strength and will power I had not to buy the matching one, but after much thought I think I will go back and get it this week!! Why I have a thing for leashes I have no idea.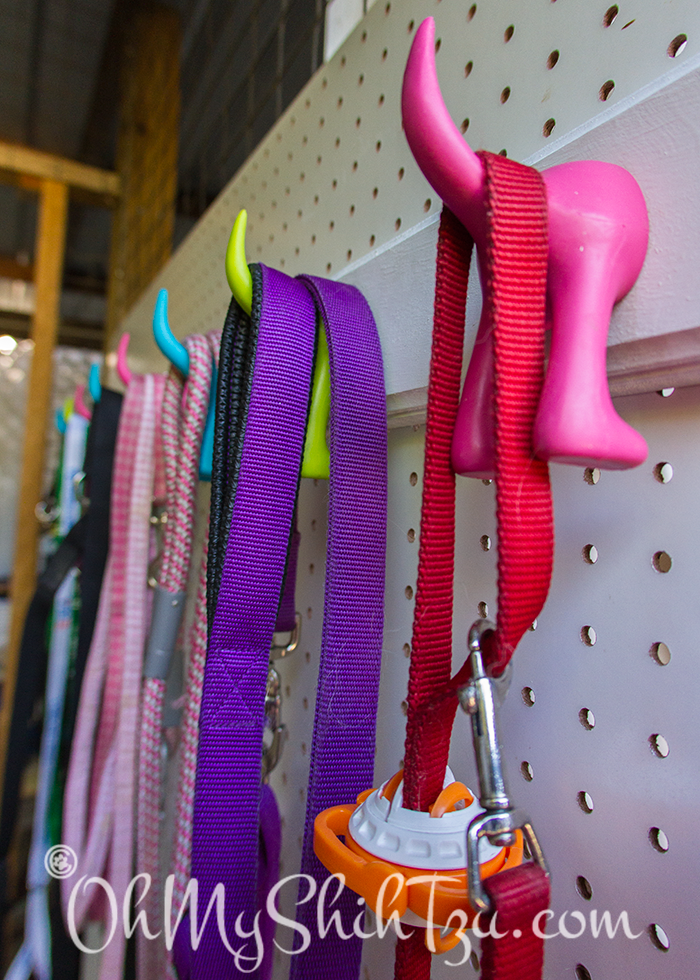 So how many is too many? Well just like shoes, or in my case flip flops, I don't think you can ever have too many. And if you are wondering what that funny orange thing hanging on the red leash is, well that is the Fifth Paw, just click the link to read my review and find out what it is!
We are so happy to be participating in this months A to Z Challenge!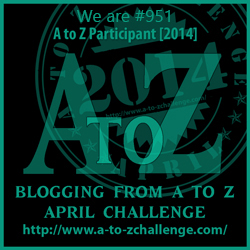 Once again we are joining SlimDoggy in their Pet Blog Hop for the A to Z Challenge!