The wonderful thing about my house is how quiet it can get. Believe it or not but with 9 dogs running around it's more the norm than not. Yes, the dogs do alert if the UPS guy comes around, but they are not yappy like a lot of smaller dogs can be. Most of the time, they are quietly taking in all the world has to offer.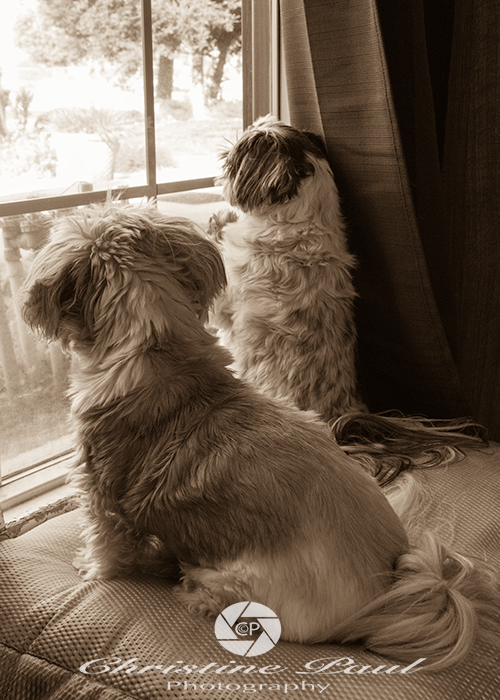 One of the Shih Tzus favorite spots in the house is at the window in our office. We live across the street from an elementary school so there is always something to see. From 7:45 am when all the kids are getting dropped off, to recesses and finally at 3:15 when they all go home.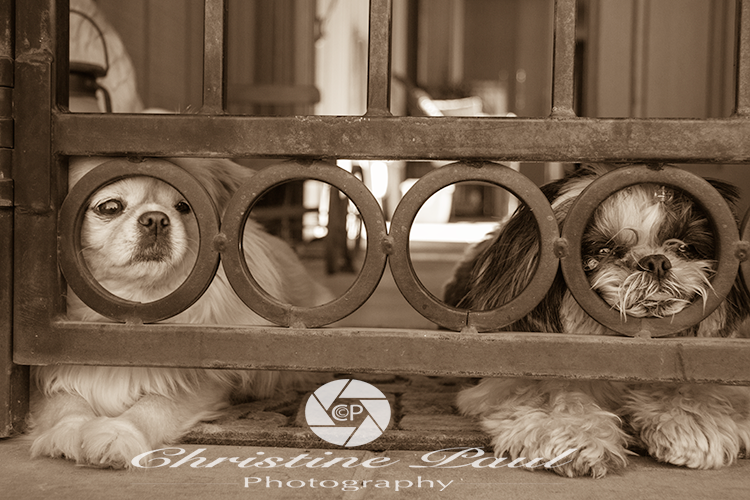 Chicky and Trixie have incredibly small faces. So much so that one day recently I caught them resting their little faces through the circles on the wrought iron gate to the entrance of our house. We have a little atrium foyer and it's one of their favorite places to be. They remain secure in our house, but yet are able to experience the world on their terms with a little fresh air.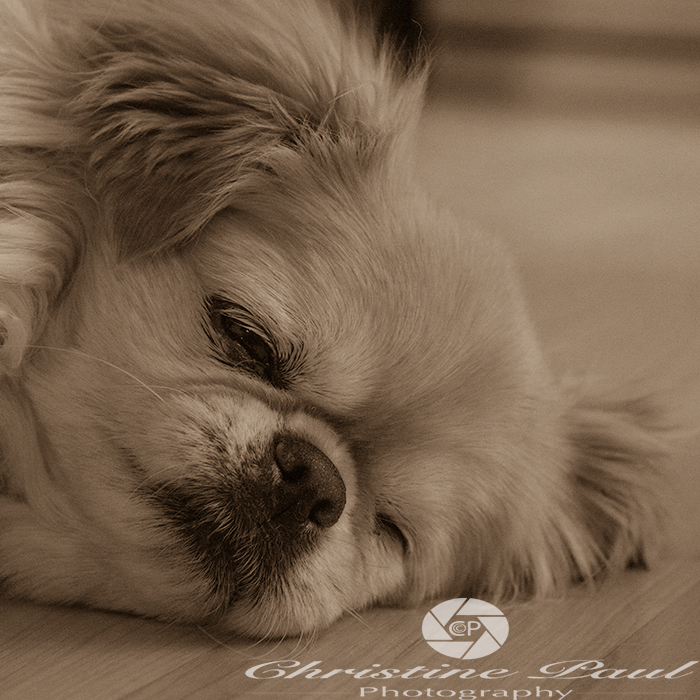 Finally the house is the most quiet when everyone falls asleep. Nap times are normally after breakfast until around 12:30pm and then in the afternoons between 3:30 and 5:30pm.
Thank you for joining us again while we participate in the A to Z Challenge.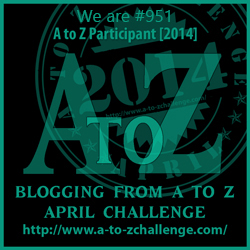 I am so happy to be participating in our first Sepia Saturday hosted by Ruckus Eskie!
And as part of the A to Z Challenge we are joining SlimDoggy with their special pet edition A to Z Challenge blog hop!