Smart, Stubborn, Sassy, Social, these are just a few qualities of what I believe to be the most wonderful breed of dog in the world!
The Shih Tzu is an amazingly loving and devoted little dog. As I sit for hours on my computer working on my photography shoots, or blogging away, all I have to do is look down at my feet and there they are.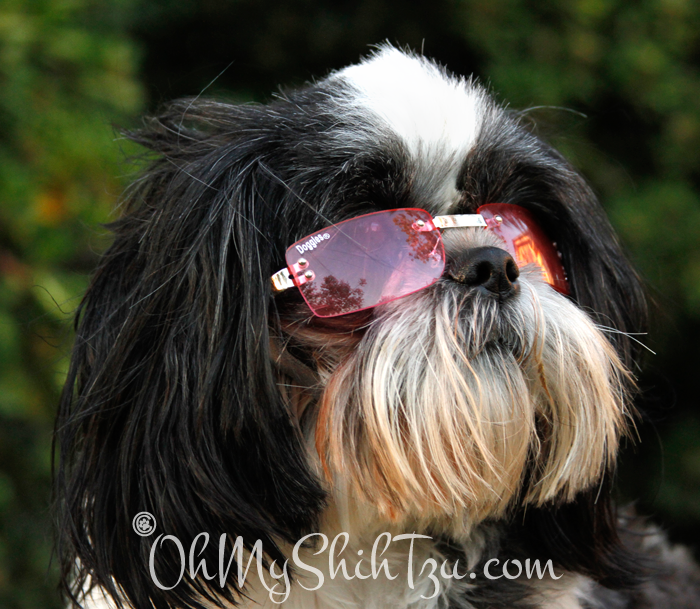 Best Friend
Shih Tzu are amazingly devoted and extremely great listeners. The can sit on your lap or right next to you and listen intently for hours as you tell them stories with the cute little tilt of their heads as if they really "get" the story. They are the ones there for you when you come home ready to lend an ear or even a shoulder to cry on.
Comedian
Are you in a dumpy kind of mood? Well just sit down and be entertained by this wonderful joyful furball! The Shih Tzu always has the amazing ability to make you laugh, by either their prancy little gate, throwing a toy in the air, being silly or even teaching themselves little tricks to make you laugh.
Stubborn & Smart
Though Shih Tzus are not known for their intelligence, their ability to be stubborn may sometimes stop an owner in their tracks. But with time a Shih Tzu can and will learn either a trick, basic commands or even run an agility course. As a baby I taught Riley using clicker training, now though she may take 2-3 times longer to learn something, compared to a border collie, once she gets it she's got it!!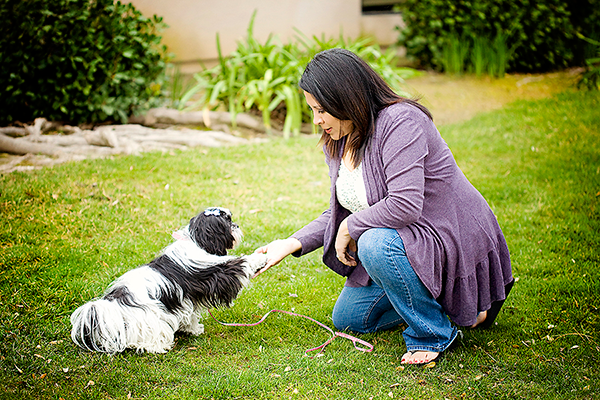 Playful
Shih Tzus love to play either by themselves with a toy, or with you! Riley finds an agility course a fun and exciting game of play, while Katie will demand to play with a stuffed toy and me almost every night.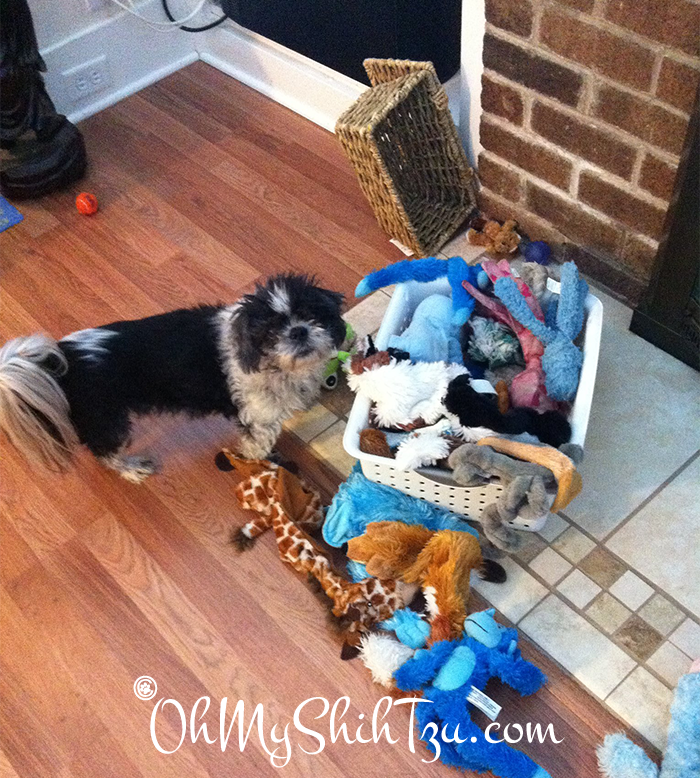 Thank you for joining us again while we participate in the A to Z Challenge.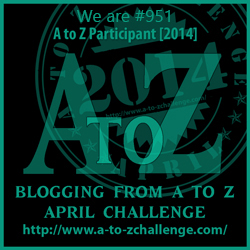 As part of the A to Z Challenge we are joining SlimDoggy with their special pet edition A to Z Challenge blog hop!