Did you know that Wednesday April 1st is the beginning of the A to Z Challenge? If you are asking yourself what is the A to Z Challenge, let me fill you in a little bit.
If you subtract out Sundays in the month of April it leaves you 26 days, which is the same amount of letters in the alphabet, A to Z. Starting on the 1st you begin with the letter "A" and blog about something that begins with the letter "A". This continues through the 30th of the month ending with the letter "Z". In 2010 when this was started, the blogger turn out was about 100. Now in 2015 you can expect over 2000 (my guesstimate). So even if you are not a blogger, you can find a lot of new blogs to follow! Some bloggers like to follow a theme throughout their posts, and some just like to wing it! Either way you decide to join in is okay. Last year, we just wrote about an array of dog stuff, but this year we have a theme.
So now for the big A to Z Theme Reveal!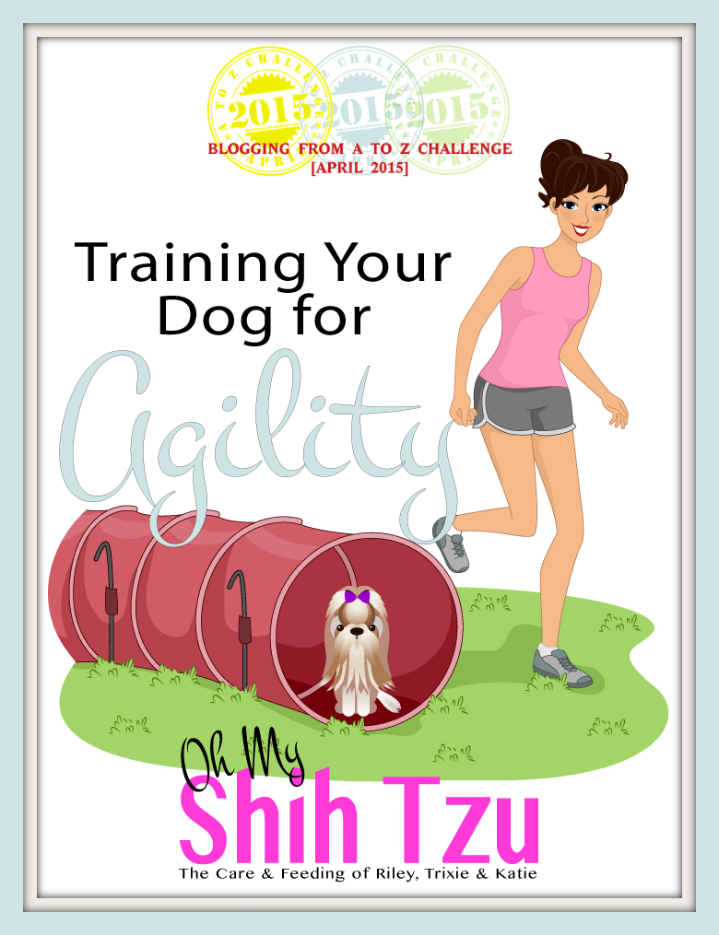 What a fun month we have up ahead! Even if you've never had an obedience lesson we will help you there too! We will be trying a few new things including tutorials, downloads, videos and a super cool giveaway! So be sure to follow us by subscribing to our email list.
Today we are once again joining Monday Mischief. If you were wondering what we were up to this weekend? Well Riley and I are in the process of getting ready for this super awesome A to Z Challenge!