This is my baby Ninja. I ended up taking her from a vets office when they told me that they were going to take her to the pound. Well I knew her fate as she had a congenital birth defect and she ended up coming home from me… @ a mere 1.1 pounds, yes she was very tiny, but she was welcomed into the family by all the Tzus with open paws!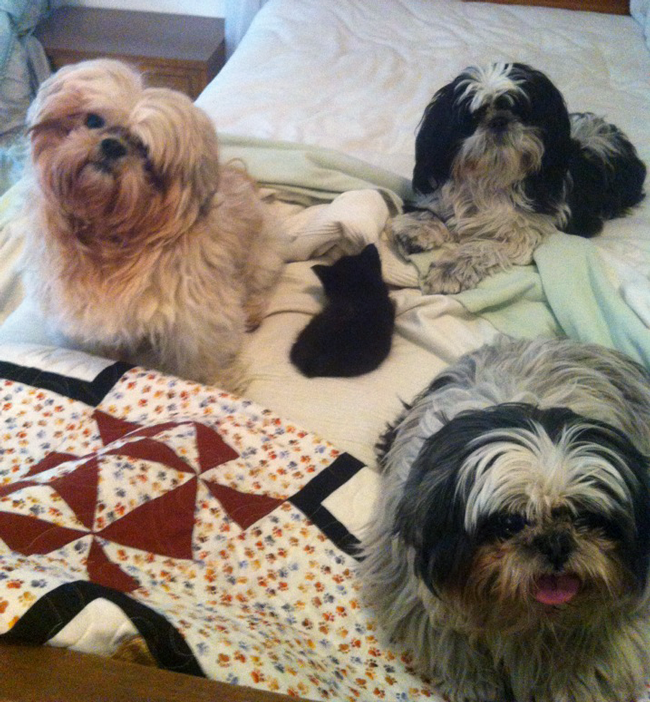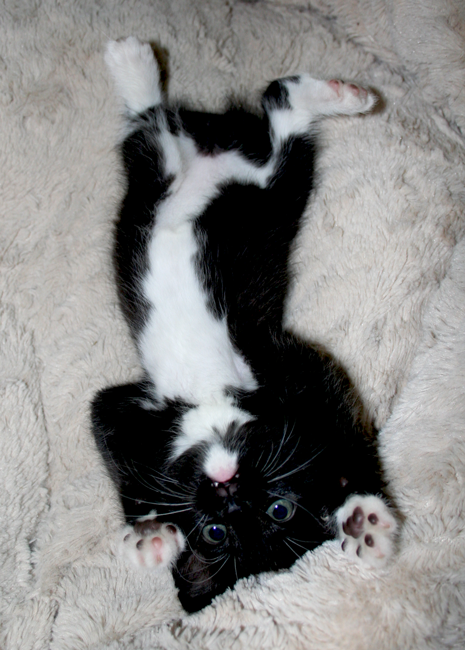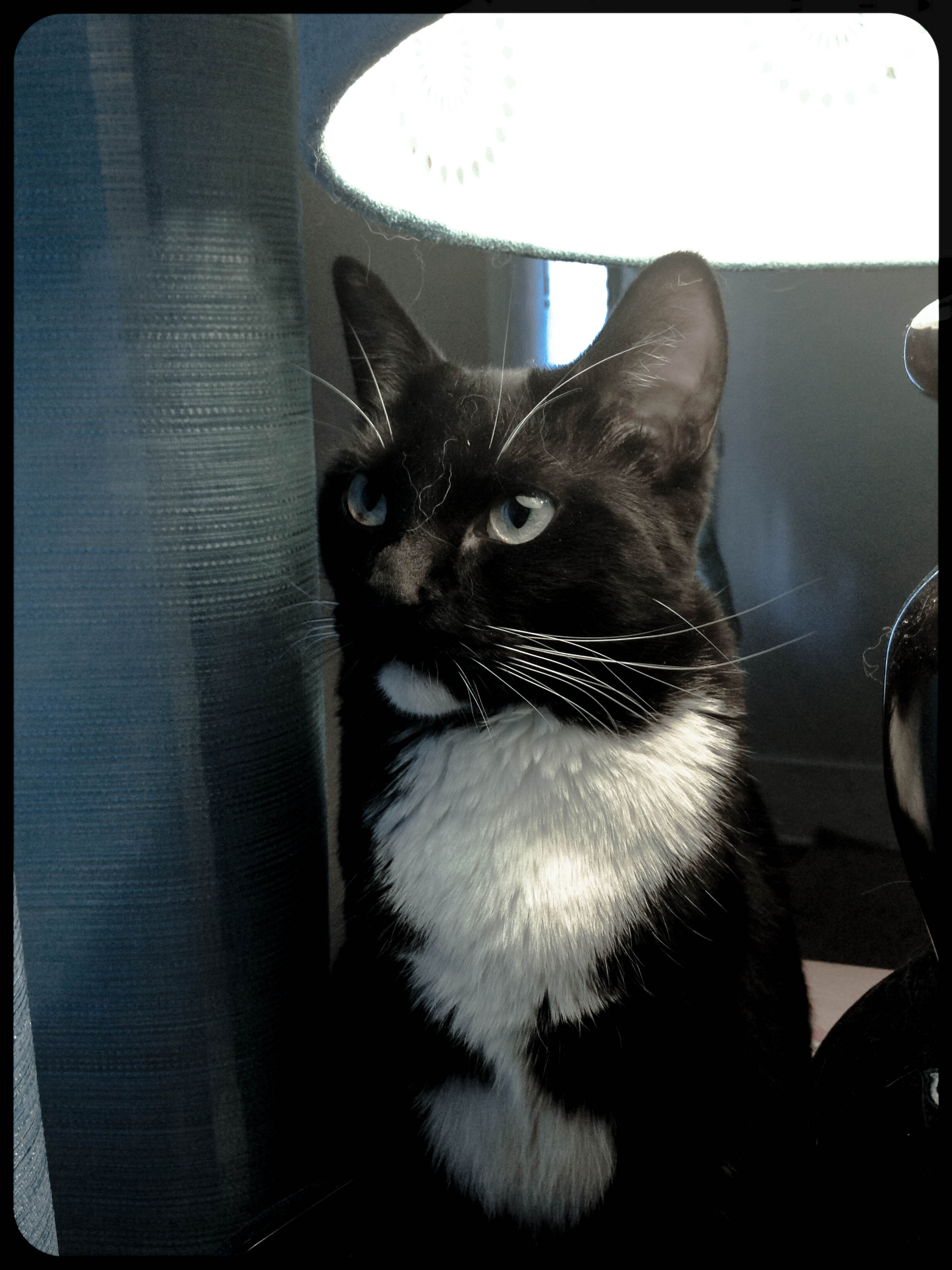 She is now a big girl, still small at 11 pounds and very mischievous. Her leg, which was unrepairable as a baby causes her to have more of a bunny hop than normal Manx cats but she gets around just fine and is in no pain.
This is a very short post today… if you can, adopt a black cat!
Happy National Black Cat Appreciation Day 2013!!
Click here to enter your link and view this Linky Tools list…