Did you know that June is Adopt-a-Cat month? Though we are a blog staring Shih Tzus, cats play an important role in our household. Yes they have become best friends and snuggle buddies. Today in celebration of Adopt-A-Cat month we are sharing a picture of Ninja Cat, our tuxedo black cat in her favorite spot out on the lawn. Though actually her favorite spot on the lawn is a dead spot on the lawn.
Ninja Cat is not owned by me though, she is owned by Riley Shih Tzu. We love her as she is a special needs cat that was born with a disability… but you would never know it! One of her little back legs did not grow properly, and as a kitten we never thought the leg would develop normally. Though it is not perfect, she is able to leap and run without much difficulty, just with a little limp. She is a manx, which I think helps her condition as she runs more like a rabbit than a normal cat 🙂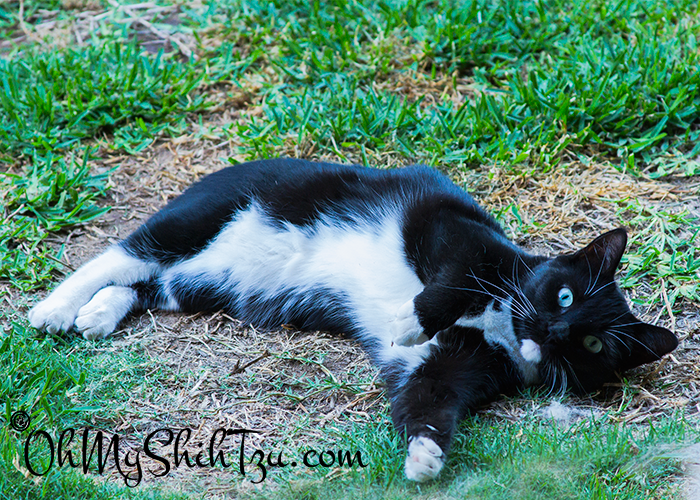 We are so happy to be participating in Wordless Wednesday hosted by Blogpaws! Be sure to check out all the other wonderful blogs participating today!