Today is a simple day. I thought I would share one of my photography class assignments. We were discussing depth of field, so I decided to use Katie as my model for the day. She is such a good little model, very easy to work with.
Katie was my first Shih Tzu foster, and also my first failure as a foster. She is not like the others, very reserved, cool, calm & collected.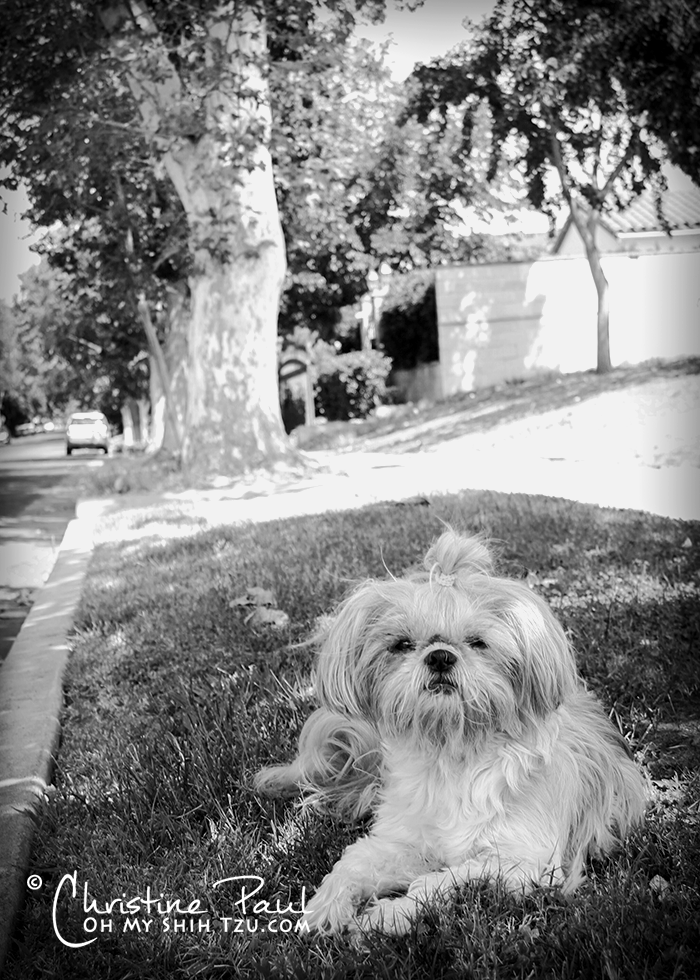 Today is the Black & White Sunday Blog Hop hosted by our friends Dachshund Nola & My Life in Blog Years!! Make sure to check out their blogs!!