It's hard for me to believe, but at one time I only had 2 dogs… yes just 2. Now I have a total of 7 that live under my roof. Back then I had what I now like to refer to as "bigs", not very large dogs, 40 & 55 pounds respectively, but bigger than the Shih Tzus none the less. I lived in Utah at the time, in a little town called Midway, who played host to some cross country skiing events during the 2002 Olympics. There is this mountain practically in the middle of town, okay it's really on the edge of town called Memorial Hill. I would take my girls for hikes there… it was such a calm place…and it was probably less than a half mile from my house. Here are a few of my favorite pics with Kyra (my old girl) & Sunny (my snowdog from the streets). These 2 girls are still with me, and I know I still have many more left with both.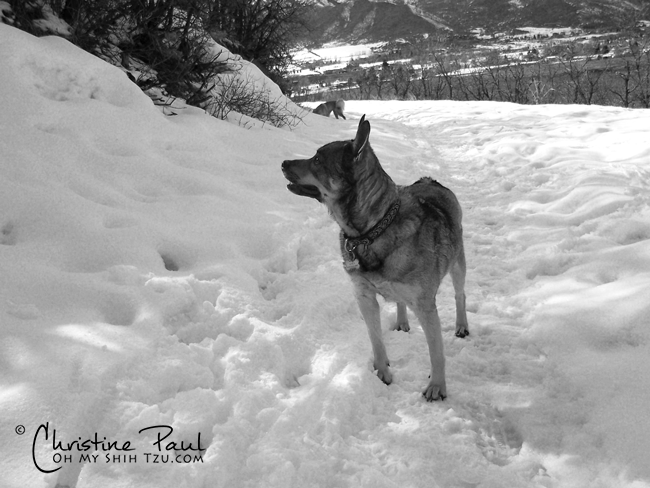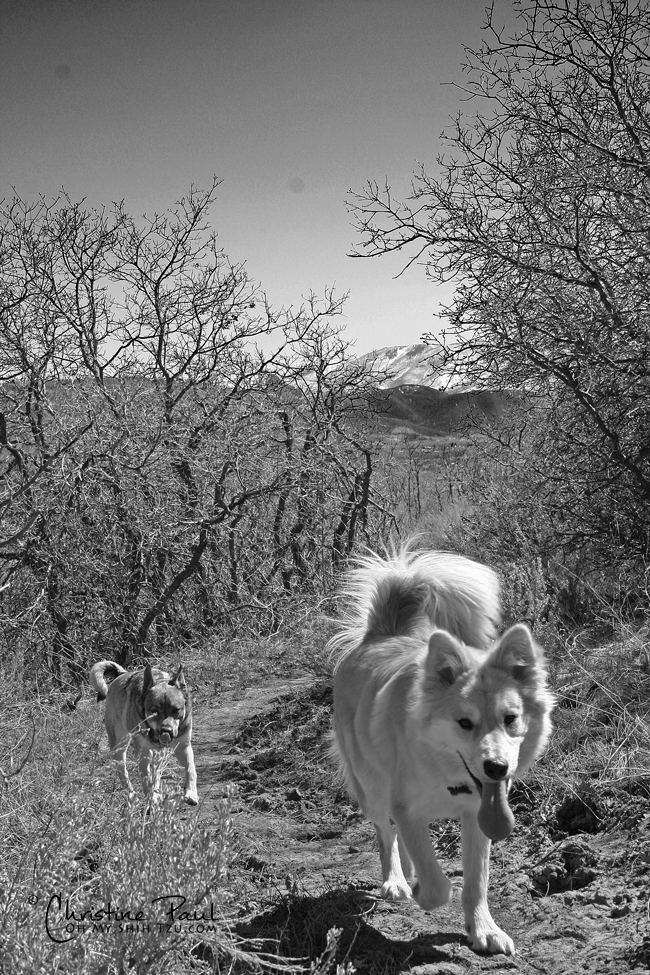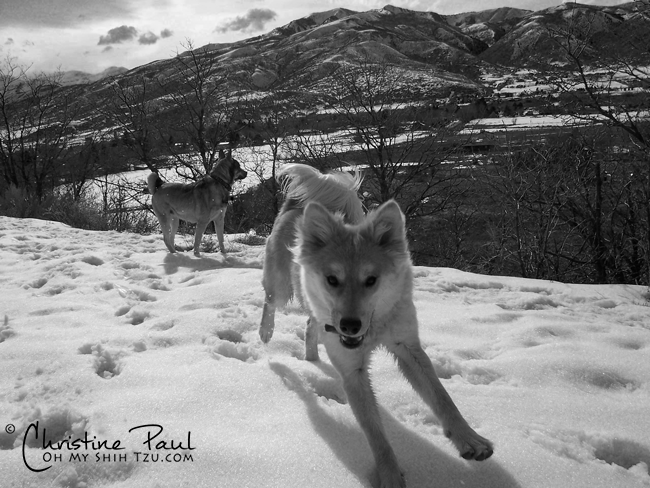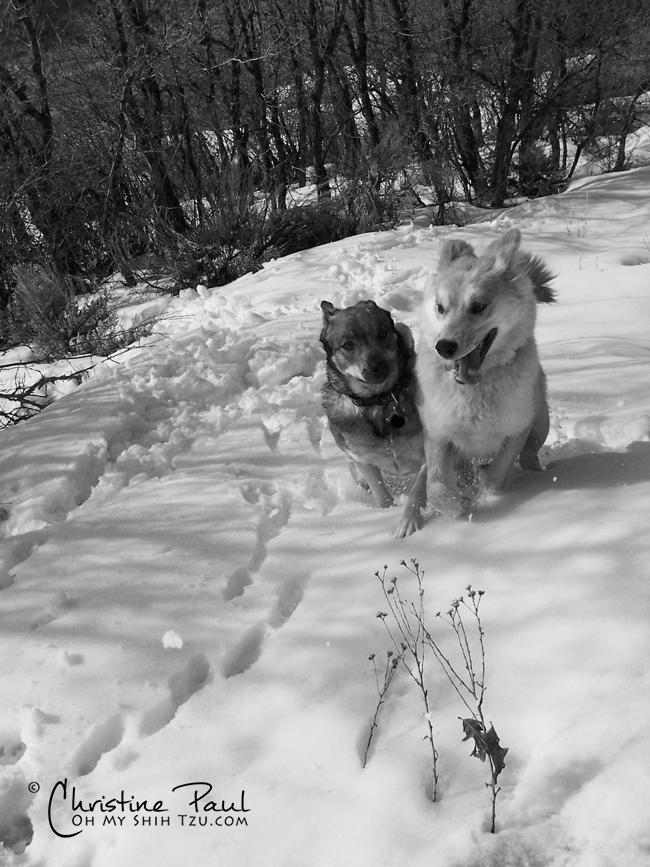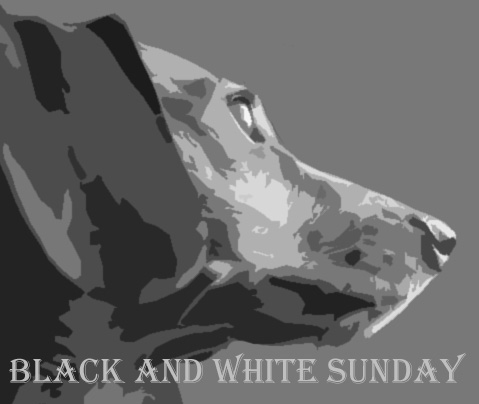 A big Barkout to our wonderful hosts for this weeks Black and White Sunday Blog Hop that is hosted by
My Life In Blog Years and Dachshund Nola.