So now after our second visit to Crissy Field in San Francisco I must say it is our favorite beach!!! But this time it wasn't as easy to get to. First of all Crissy Field is part of the National Parks system so that meant that the parking lots were closed and we had to walk about 1/4 mile to get to the beach, but I did happen to see 3 different U.S. Park Rangers driving around so I was a bit confused. Anyhow for a visit on a Saturday the beach was great! This time there were many more dogs running around which meant less birds landing and Riley paying attention to me as she ran around. She had fun chasing little dogs who were chasing balls.
Though I normally shoot close up shots, I think these long distance ones tell more of a story. Enjoy!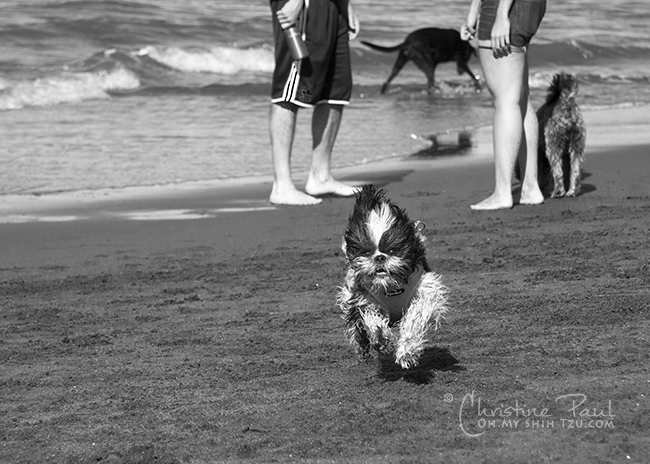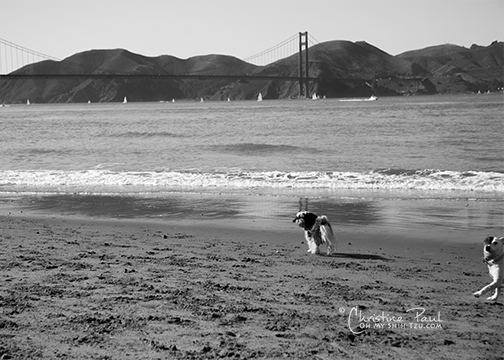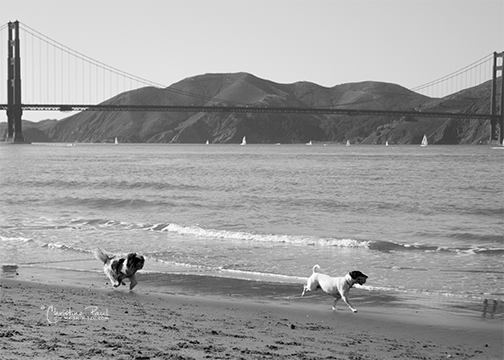 We are so happy to resume blogging our activities by joining in the Black & White Sunday Blog Hop hosted by our friends Dachshund Nola & My Life in Blog Years!!