Wow! It's hard to believe that it's almost Christmas. I don't know about you but I am a procrastinator. It's true, I always wait until the last minute… I guess sometimes I find it more inspirational. But right now I am enjoying my weeks off until the new semester at school begins. I wanted to do another share of my past classroom photography assignments. We were working on different motion techniques which included stop action, blur and panning. Below is my favorite panning shot. Even though a lot of my classes surround taking pictures of people, landscape or architecture, I always try to incorporate the girls (Tzus) into my pictures. On this day I had my mother ride up and down the street in the tricycle we bought her last Christmas and for fun I threw Katie in the basket! Katie loves going for rides.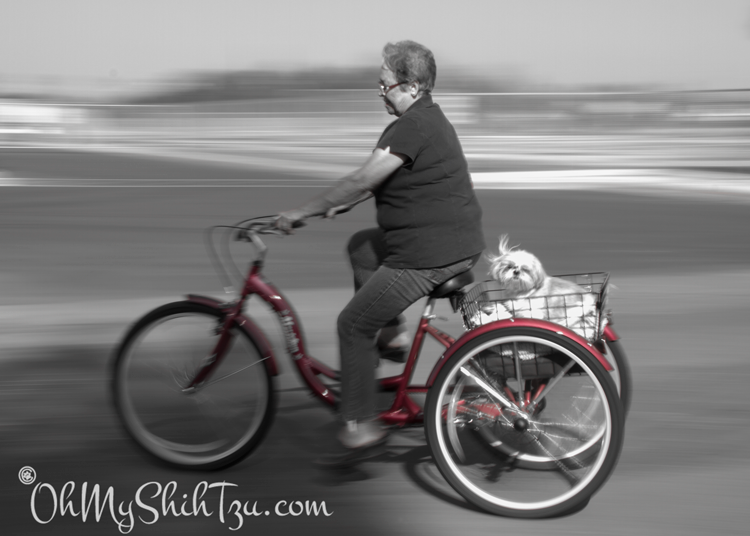 Photo Info:  f/20 , 1/8 shutter , ISO 100
Though it is not a perfect panning shot, it is one of my favorite… I should have focused on Katie and not my mom!!
Thank you to Nola & Sugar for hosting this awesome Black & White Sunday Blog Hop!!