So here is my first official resolution for this blog for 2014, use of the iPhone as the official camera of Oh My Shih Tzu!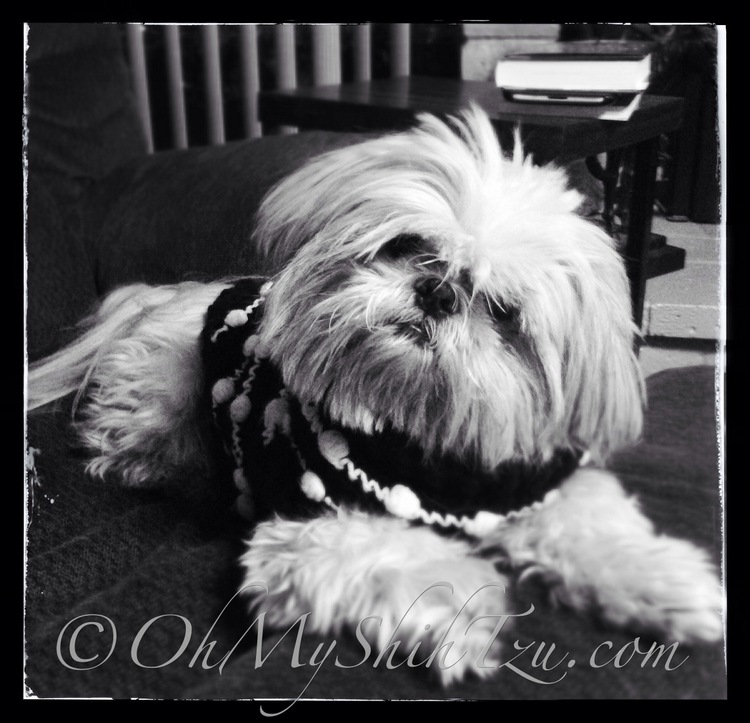 Though I don't know if I will be able to do it! I love my iPhone for quick shots around the house For today's shoot I used the Camera+ app and edited with Snapseed. Within the Snapseed app I used Tilt shift for the blurring, Black & White option & Frames. I am starting to think I love my Canon too much so I don't know how long this resolution will last. My vision isn't great, so I can never tell if things are in focus with the camera…

Thank you to Nola & Sugar for hosting this awesome Black & White Sunday Blog Hop!!