Fun times were had at the Blogpaws dog park at the 2014 conference in beautiful Lake Las Vegas. Though it has been a week since we have returned, I thought it was time to dust off the camera and share a little fun times. I truly believe that a picture is worth a thousand words, maybe because I am left a little speechless. There were many times that I was so caught up with everything that I forgot to take pictures, considering the fact that I took my huge dSLR with me. Okay maybe I just got lazy and didn't want to carry the monstrosity around with me! But I was able to take a few pictures of Riley and a few new friends at the Blogpaws dog park.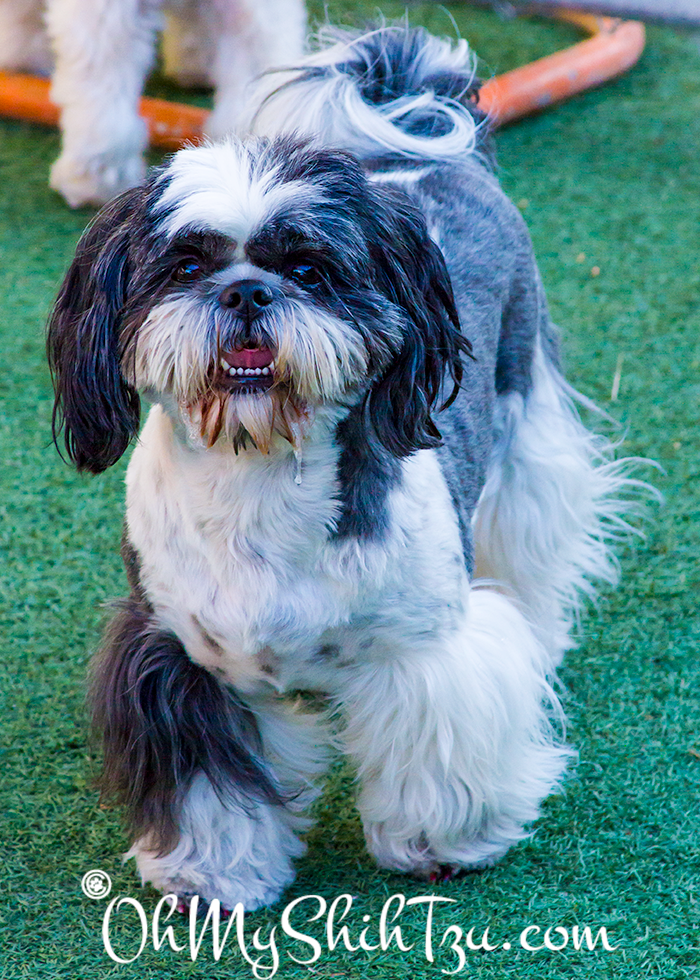 Though little Miss Riley is very dog friendly (and ferret, kitten & capybara) , playing in the Blogpaws dog park was a new and fun experience, but it seemed to get her anxiety up a bit. As you can tell she went from Shih Tzu to slobbery St. Bernard!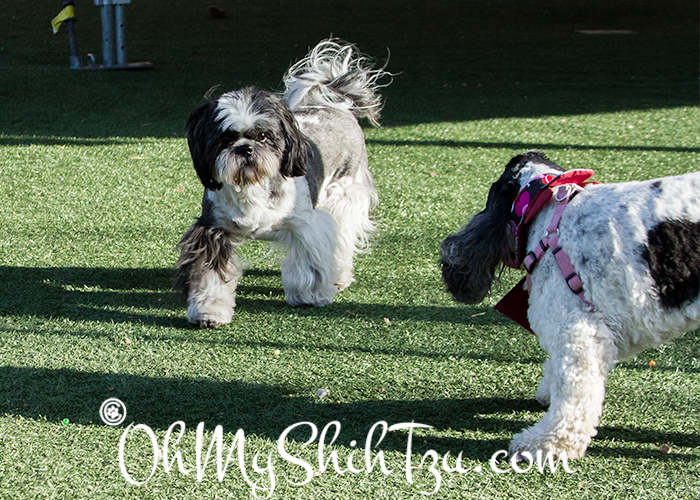 But things aren't so bad when there are others around. As you can see Riley started to settle in nicely. What I loved most about the Blogpaws conference was the three dog parks. One for little dogs, one for bigger dogs and then a separate fenced park with real grass! At the big and little parks there was plenty of water, shade & toys to play with, along with very friendly care takers.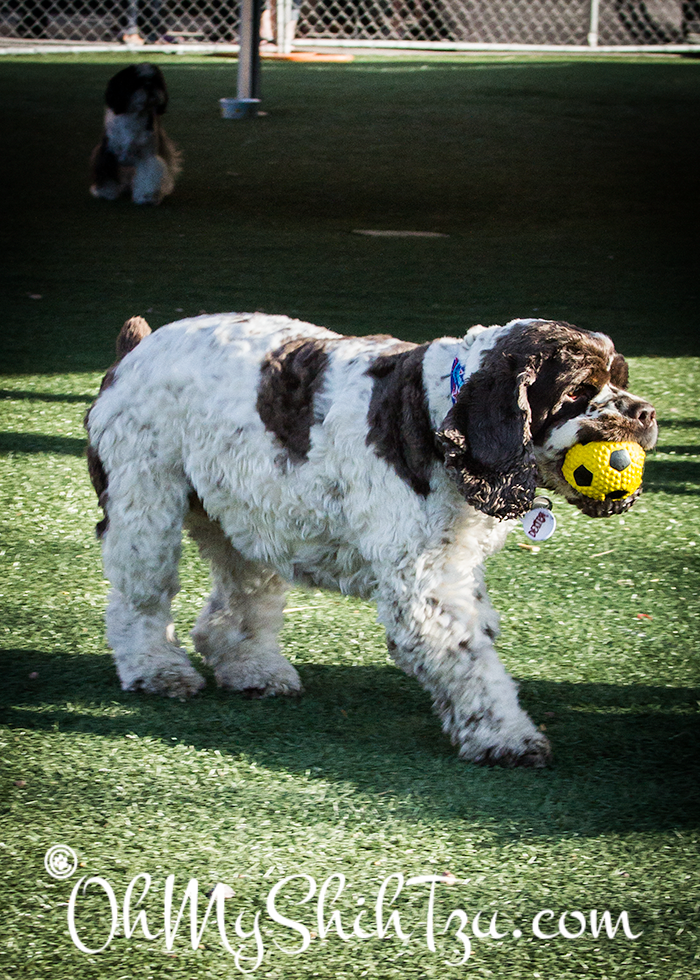 Here is our new friend Dexter from Fidose of Reality having fun playing ball! He would fetch over and over again, take a break and then was ready to go all over again.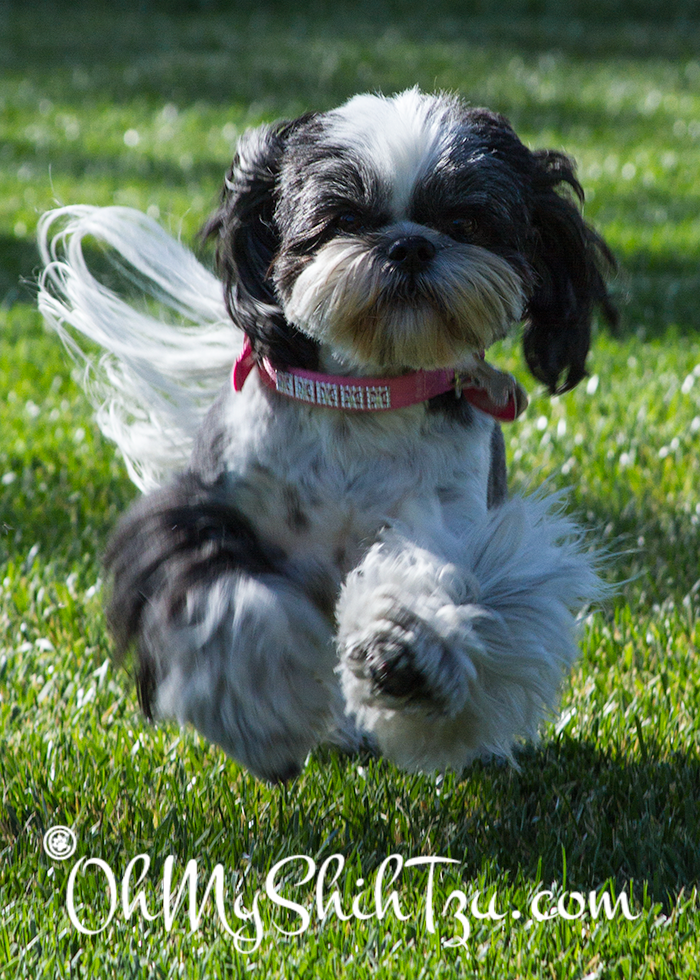 I don't know about Riley, but my favorite Blogpaws dog park was the one with the real grass. I had trouble keeping my flip-flops on as I love the feel of grass on my toes! We are just hoping there will be a real grass area for next years Blogpaws 2015 in Nashville!
P.S. Thank you Blogpaws for a great time Riley and I had. We can't wait for our road trip next year
Today we are joining Monday Mischief blog hop brought to you by Alfie's Blog, Snoopy's Dog Blog, My Brown Newfies.