"You cannot say "miracle, "will to live", "believe" or "amazing medical transformation" without three little words coming to mind, Baby Boy Phoenix." ~ Toby, LNPB
This book is about a little guy who arrived at the Orange County Animal Shelter on June 5th, 2013. Once a stray that was matted, unrecognizable, severely emaciated with disease and infections, author Jenny Karns shares the remarkable journey of a little Phoenix who arose from the ashes to claim a new life and never look back.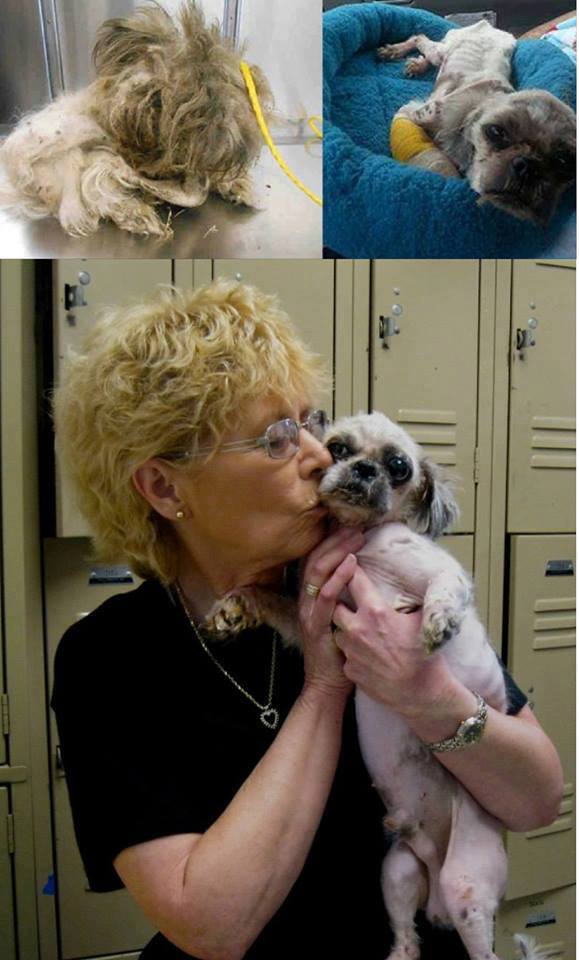 If you are a Facebook fan of Leave No Paws Behind, then you probably remember seeing this little guy back in June 2013. As a lover and rescuer of Shih Tzus, my heart was completely taken by this little guy. I am always amazed out how resilient Shih Tzus can be and yet they never hold any grudges for past wrongs that were ever done to them, Baby Boy Phoenix is a shining example of that.
Though I am normally not a fan of tales and stories by a dogs perspective, I completely adore how this book is written. Not only are insights of his life given by Baby Boy Phoenix himself, but his journey is also told by the first vet to see him, Dr. Mary Ann Hart D.V.M.; Toby from No Paws Left Behind; Chester, new big brother; and of course, Jenny Karns, furever mom to Baby Boy Phoenix.
Not a fan of spoilers also, I recommend you purchase this wonderful book not only because of how well it is written, but also because Jenny is passionate with helping animals and 10% of this books proceeds will be donated Leave No Paws Behind. Let it touch your heart as it has touched mine.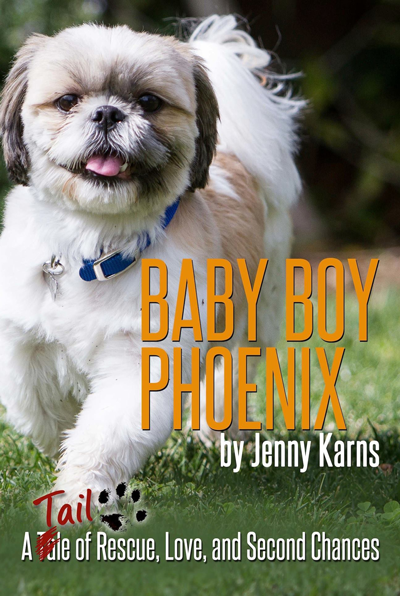 To Find this book on Amazon, follow this link —>
Baby Boy Phoenix: A Tale of Rescue, Love, and Second Chances
About the Author: Jenny Karns is Phoenix's forever mom. She is the CEO and founder of a thriving Los Angeles based wellness business, Body Temple Healing. She is also the creator of the smash hit online teaching program, Remembering Our Magic, where she has helped thousands heal what holds them back in order to live the life of their dreams. She is a speaker, healer, teacher, and author and the proud mother to a 15 year old Lhasa Apso named Chester, as well as our beloved Baby Boy Phoenix.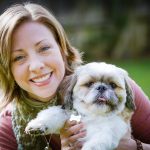 In full disclosure, I was not compensated for this review. I was sent a copy of Baby Boy Phoenix: A Tail of Rescue, Love & Second Chances  in exchange for an honest review.