What does Canine Preventative Care mean to you? You feed your dog daily, and take the time to make sure he is eating the very best he can. You take him out on daily walks, participate in a quick game of fetch or tun, but when was the last time he saw the veterinarian when he was healthy? As it turns out veterinary checkups are just as important as your pets nutrition or exercise program.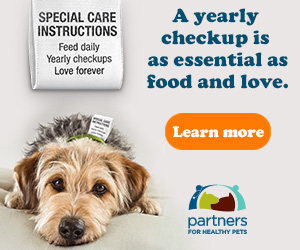 What to Expect at a Yearly Check-up
Health Evaluation
History – At my vet it starts out with a brief review of the past year, usually with the Veterinary Technician. Be prepared to answer questions about your dogs behavior, nutrition and current lifestyle including exercise and activity.
Physical examination – a comprehensive exam includes dental, body & muscle condition and an assessment of pain. Don't worry about a pain assessment, your veterinarian has a way to locate areas which may not be aware to use by gentle physical manipulation.
Assessment
Based on the previous exam and history, your veterinarian will determine:
If any medical conditions are present.
Dental Needs – dental care is very important, and not having regular cleanings can lead to a number of health problems. Shih Tzus have small mouths so they may be prone to early periodontal disease
Genetic, Breed, Age considerations – for Shih Tzus this may include luxating patellas, renal dysplasia, allergies, & breathing difficulties just to name a few.
Evaluation & Planning
This stage of the visit is my favorite. This is when my vet and I begin to discuss if there are any further testing needed and how we will address my dogs health for the upcoming year. This may include:
Annual Heart-worm Test: Though we give a monthly heart-worm preventative, it is important to have your dog tested once a year for Heart worm.
Dental Recommendations – We determine when the best time for a cleaning will be.
Immunizations if needed – I personally prefer titers, but that is a whole discussion on its own.
So why is a yearly checkup so important?
We all know that dogs don't age 7 years for every one of ours, but that maybe 5 years a closer estimation. Even at that if you waited 1 or 2 years to have your dog checked by your vet when he is healthy, than that is like us going without seeing a doctor for 5 to 10 years. That is crazy!!! A lot can happen during that time. So do your dog a favor, schedule a check up today!
Today we are joining Partners for Healthy Pets to spread the importance of canine preventative care.