Are you thinking about getting a dog for your child? Let me tell you a little story first.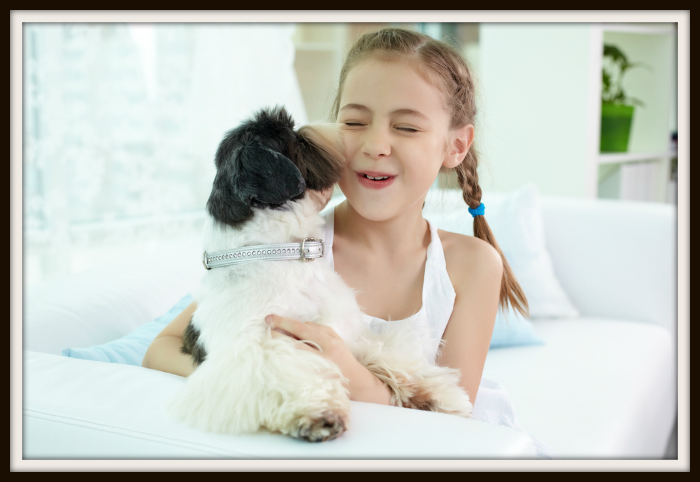 A while back a friend of ours had purchased a dog from a breeder because they had just purchased a home and their kids were wanting a dog. I thought this was a great idea. So being the person I am I sent them an e-book about puppy raising and since they lived across the country from us, I found a couple of good trainers to help them train their puppy. Sadly, the puppy stayed in the crate most of the time and never went to puppy school. Because it was "too hyper" when they took the puppy out of the crate, the puppy wasn't trained. They also were having a hard time potty training the puppy. To make a long story short, 5 months later they were searching for a home for the puppy. Luckily for the puppy, they were able to find a home for him and he was not turned into a shelter, like so many puppies his age.
But she posted something on her Facebook page that has stuck with me all this time, "Well we have found the puppy a home. And the boys learned a very good lesson."
Seriously? What lesson did they learn?
To me the only thing they learned is that if things take too much work, then it's okay to give up, throw in the towel and forget the situation ever happened.
I have had animals all my life, from birds, cats, chickens, rabbits, horses, dogs, fish and even hamsters. My parents always taught me that a pet is for all of their life. It's a little living being, that thinks, feels and loves. There is a responsibility in taking care of animals.
So if you are thinking of getting a dog for your child remember these things.
A Dog is for Life
Dogs can live from 10-20 years. So even though you may be getting it for your child now, remember it may be yours after your kids run off to college.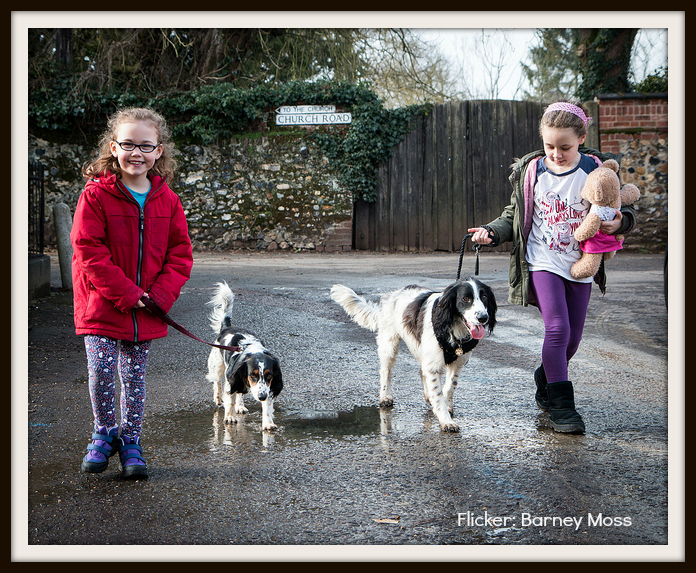 A Dog Requires Training
Did you know most of the dogs that end up in shelters are between ages 1-2 years old? The simple fact is that if owners invested in a little time to train their dogs properly most bad habits can be avoided. If you can not afford to go to training, contact your local SPCA for discounted or even free training classes.
Dogs Require Medical Care
Just as your child gets their vaccinations and has trips to the doctor your dog requires them too! To help on unexpected costs pet insurance is always great to have! We have had Trupanion since Riley was a baby and it has always paid for itself.
Dogs can Teach You!
By owning a pet(s) I became a more responsible adult. They also can teach you that love can be unconditional.
I hope that if you don't have animals take into consideration the fact they are little beings before bringing them into your family that need to be taught just like your children need to be taught. Remember that they are like little toddlers and will remain so for their entire lives. Remember, they are a part of your family for life and only want you to love them.
Please know, I don't have children yet, we plan on adopting soon so our little family can grow!
We are participating in: