It doesn't matter if your dog is 5 months old or 5 years old, clicker training your dog provides a fast effective method for training.
Why Clicker Training?
If you are looking for positively based methods to teach basic behaviors and solve problems look no further than clicker training. Clicker training and other positive based methods tend to be quicker and more effect than traditional force based methods.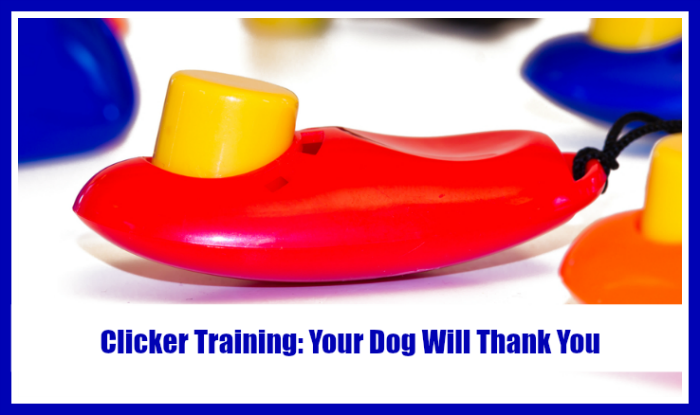 Controlling Behavior and Environment
With positive reinforcement training there is a focus on what happens immediately after a behavior occurs. For example, if you call your dog to come to you a dog will behave in a certain manner in the future depending on what happens when he is called. So after calling your dog 1 of 2 things can happen:
Treats and praise are given to your dog for coming to you when called.
The dog is yelled at and put into a crate, given a bath, or some other thing that isn't pleasant to the dog.
So if I was the dog, I would probably never come when called if the result of my actions resulted in "2". But if "1" occurred, I will come each time, happy and excited knowing that I was either going to get a treat or receive praise. This is how reinforced based methods work.
How Does a Clicker Work into Positive Reinforcement
The clicker provides a way for us to communicate with our dogs. The clicker is also known as a secondary reinforcer, and the treat/praise/toy are the primary reinforcers. When a desired behavior is given by the dog, we immediately "mark" that behavior with a click (click only once). The sound of the click can be delivered quicker and stands out more than our own voices. The "click" takes the place of saying "yes", "good", etc. The signal is clear and quick for the dog to understand that the behavior they just gave is exactly what we wanted. This is then immediately followed by a treat ( 1 click = 1 treat).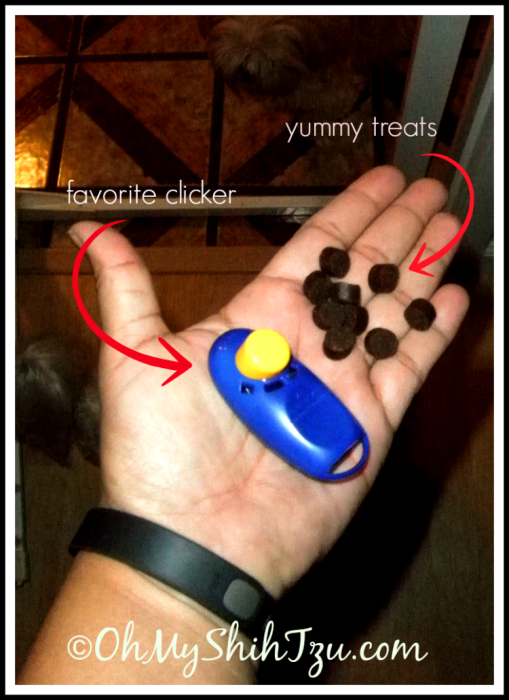 This is a very down and dirty quick explanation. To see how to start your dog off with clicker training see our post
Shih Tzu Training & Tips: Reach for the Clicker
. There you will find a quick video introduction to the clicker and teaching a focus skill.
I also recommend the following books to learn more about clicker training:
This blog post is part of the 2015 A to Z Challenge. Today we celebrate the letter "C" with Clicker Training.