Last week I had the wonderful opportunity of attending SuperZoo 2015 in Las Vegas. What made it even better this year was the fact I was able to hang out with an extraordinary blogger. You might know her, Jessica Williams of the super awesome blog, You Did What With Your Weiner.

Our days were filled with meeting with brands and pr reps, checking out the latest new products hitting the pet market and having dinners or lunches at Citizen Kitchen in Mandalay Bay! I would love to say that the evenings were filled with partying at the hottest clubs, but we would get back to the room completely exhausted from the day. The one thing Jessica did introduce me to was the Tropical Smoothie Cafe, which became a quick night-time ritual for us!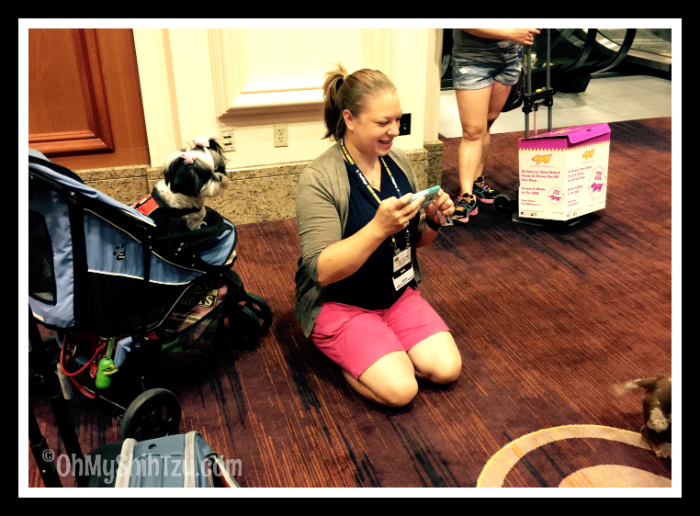 The last day of our adventure at SuperZoo we ran into a guy with racing doxies & a huge parrot! Cameras came out to capture the moment, as what all great bloggers do! One thing is for sure, you will never find a blogger without a smart phone!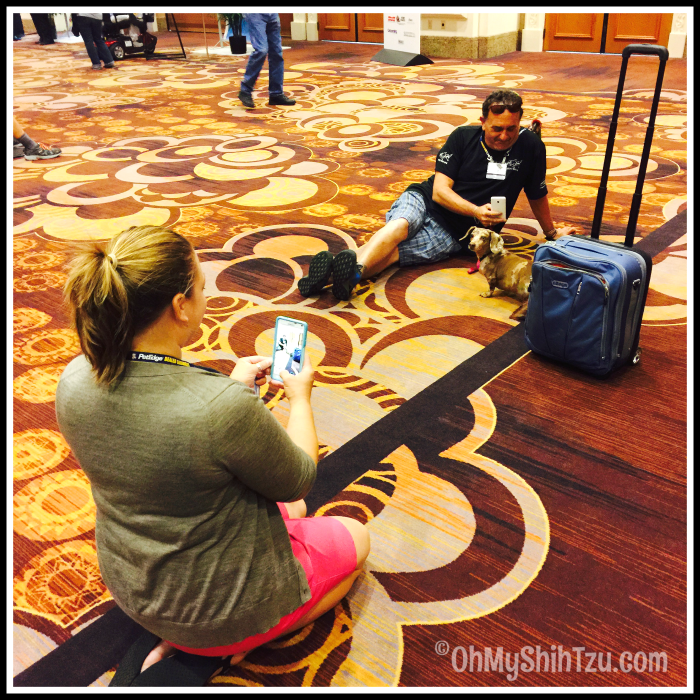 After 4 days together, I can truly say Jessica is a great friend to have. I met her 2 years ago at my first SuperZoo, and when I first started blogging. She has been such an inspiration to me. Jessica, thank you for being my friend, because Dog Bloggers Rock!
We are happy to be a part of todays Wordless Wednesday hosted by Blogpaws.