Okay, I have to say I am a Pinterest addict. I am on it every morning, around lunch time and then again a couple of more times in the evening. And of course what I see trending is Elf on the Shelf stuff. And I thought to myself, why do human kids get to have all the Christmas fun? During the month of December the little ones get excited too! The tree goes up on November 30th and on December 1st we will decorate and celebrate my husbands birthday. Usually we partake in a yummy German Chocolate cake, but not this year! Nope, I have decided to change my life, which you can read about at Healthy Latina Living!
Any who, we had a visitor arrive at our house for the first time and I quickly gathered all the girls.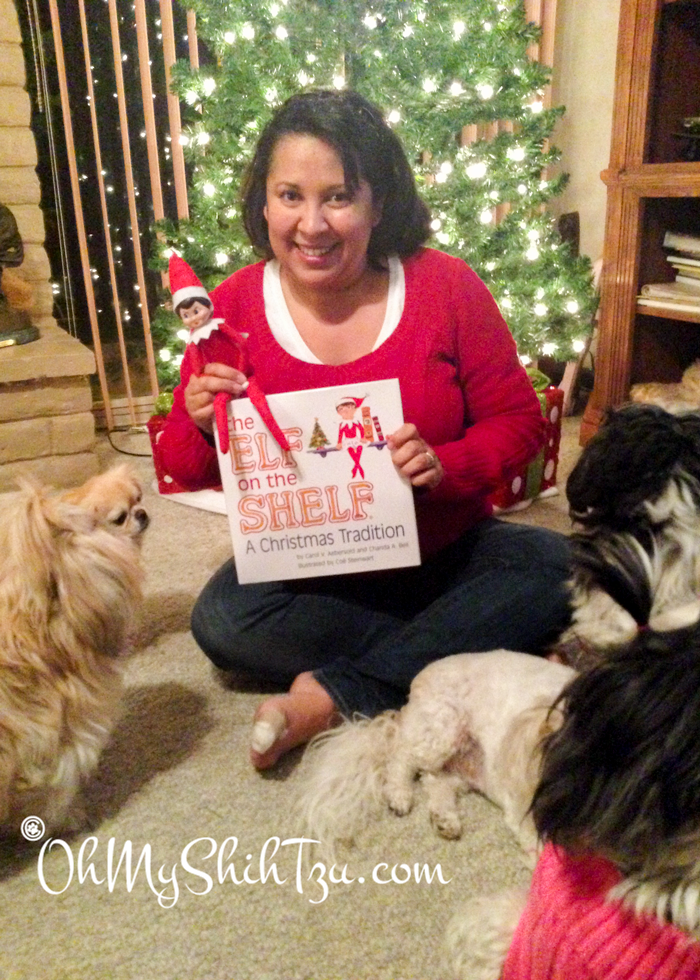 I sat down in front of the tree and began reading the story about the little scout elf that was sent to our house. Immediately Chicky began growling because Molly was closer than 2 feet from her. But she soon heard me read that the elf would report back to Santa who is naughty or nice. The growling quickly subsided.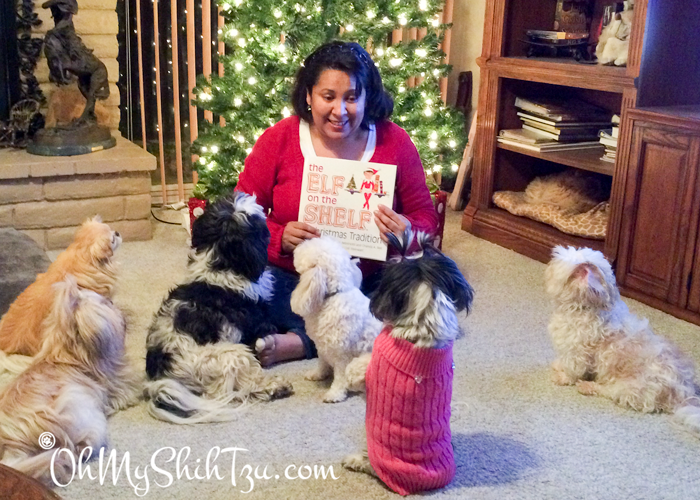 As you can tell, all 6 little girls were captivated by the story! So since this was the little scouts first visit to our house, the girls decided to name her Kyra. They said that since Kyra left us to go wait at the rainbow bridge and the elf came to visit us this holiday season, it wasn't a coincidence. They believe that Kyra's spirit came back as a new scout elf for Santa.
So make sure you follow us on Instagram, Twitter or Facebook to see where we will find the little elf in the coming days!
Here is an updated Gallery of the happenings of our little scout elf Kyra.
This slideshow requires JavaScript.
We are so happy to be joining Monday Mischief hosted by Snoopy's Dog Blog!