Lets face it, finding a lost dog on the 4th of July is not what we want to do. There he is, running around your neighborhood, scared from the nights' activities. The sky lighting up on fire, the booms…what in the world happened. You've managed to coax him into your front yard or backyard… so now what?
If you have the ability, setting up a specific little area for your unexpected guest, may be just the thing to help the dog get back to his home. This can include:
Pet bed or other loose bedding
Food & water
Toys
Radio set to soothing music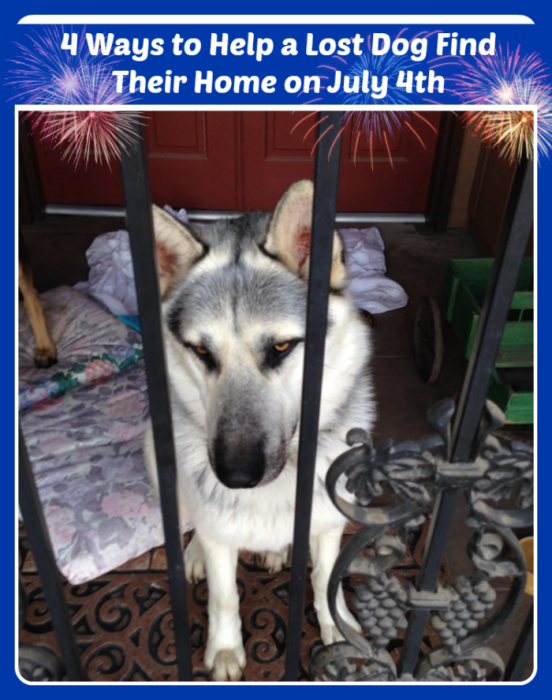 4 Ways to Help a Lost Dog Find Their Home
Signs
When a friend has lost a dog the first thing that a person does is drive around the neighborhood looking for their dog. But what happens if some has found the dog and it is quietly sitting in the backyard or house and the owner has just drove by? Most of the time we are the ones looking for the signs of a lost dog on street corners, etc. But if you've found a dog, why don't you place a sign in your front yard saying "DOG FOUND!!".
Microchips
I am not one to immediately take a dog to the shelter when I have found them, only because I live in a county with one of the highest euthanasia rates in the country, so if I can do all I can to help the dog find it's owners then that's how it shall be. A step I take is to check to see if the pet is micro-chipped. Obviously I don't have a scanner in my home, but I can take the dog in to a local vet and have them scanned. Now that the pet has been scanned, and they are micro-chipped and depending on the company, the vet will take your information and give it to the company so the owners can contact you or vice versa. Sometimes though, even when the dog is micro-chipped, you are unable to find the owner because the phone number is no longer in service or they never completed the registration with the company.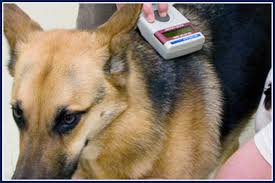 Shelters
Another thing you can do is contact your local shelter to see if anyone has lost a dog matching the description of the dog you found. If there has not been a report, be sure to leave your name and number with the shelter so they can contact you if they are contacted.
Internet
Social networking on sites such as Facebook, Twitter (#lostdog #founddog) can help your little friend get back home. Also be sure to check sites like Craigslist and even the microchips company website. You can also sign up for lost pet alerts in your area with apps such as PetRescuers by HomeAgain.
Here are 2 of my favorite sites for lost and found dogs:
Lost My Doggie – a great resource for listing your lost or found dog. Free to list a found dog, small fee to list a lost dog.
Next Door – I love this site because it really isn't a pet site. Unlike Facebook NextDoor gives you access to a private social network for your given neighborhood. From classified listing within your neighborhood to keeping up with neighbors regarding yard sales and lost dogs, Next Door lets you get to know your neighbors again.
I urge you to do what you can if you can to help a lost dog back to its owner. There are many shelters that become overfull at certain times of the year and will make adjustments to give room for all the incoming lost pets. Don't let your pet or someone else's become a statistic.
If you enjoyed this post, I'd be very grateful if you'd help it spread by emailing it to a friend, or sharing it on Twitter or Facebook with the share links below. Thank you!
Updated: July 4, 2015