Okay… I have been bad when it comes to Shih Tzu weight loss … with starting school and the heat, we haven't been keeping up on our walking like we should. We have continued our diet of THK w/ chicken or fish, as it seems salmon is the favorite over talapia, or maybe that is the way I prefer it!! When we started out at the beginning of August I was hoping for a weight loss of 1/2 to 1 pound a month… Well here are Trixie's stats:

Shih Tzu Weight Loss Triumph!
Yes we are having success!! She is so happy too. She runs around the house chasing the cats and is having a great time! And I am sooo proud of her. We do have a little secret to her weight loss… so be sure to check back with us next Tuesday on the Tasty Tuesday Blog hop to find out how and with what is causing her amazing weight loss.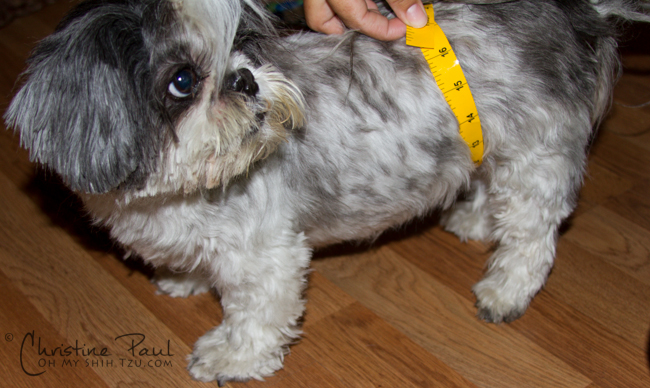 Today we are joining the Show Off Your Dog's Waist Campaign!! We are on our way to a healthy long life for Trixie!

Thank you so much to FitDog Friday Blog Hop hosts,SlimDoggy, Peggy's Pet Place and To Dog With Love