On Wednesday Riley and I are heading to Las Vegas for the 2014 Blogpaws conference. But I began wondering what I could do to help her stay fit and yet work on her agility skills while we were away from home. And then it came to me FitPAWS!
The best thing about FitPAWS equipment is that it deflates, so it is easily packable into a suitcase, yet very easy to re-inflate! But which FitPAWS item to bring? So I settled on two!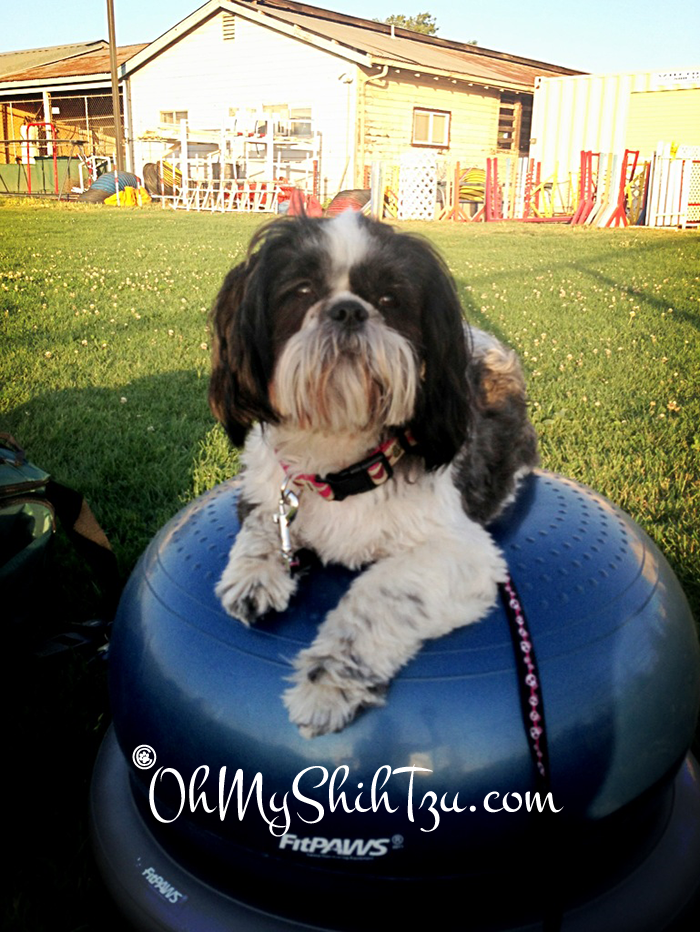 Riley just love her FitPAWS balance donut! Talk about working out her core! This is what keeps her strong and lean. We can do sits, downs (as demonstrated), sit prettys and paw ups (like a shake but standing).
The second item we will be bringing is the FitPAWS Paw Pods. Though I will be using these for balance, I will also be using them for our agility weaving skills!

So how about you? If you are going to BlogPaws, or if you travel, how do you help keep your pups fit!
We are happy to be joining SlimDoggy and co-hosts Peggy's Pet Place and To Dog With Love.