Yesterday we returned home from Las Vegas where we attended SuperZoo. If you don't know about SuperZoo, it is the largest pet retailer convention on the west coast. If you are a pet store owner, manufacturer, related to the pet industry in someway, well this is the place to be. Our first stop when all the festivities kicked off was stopping by and chatting with the wonderful folks of Petcurean. For the last 6 months we have had the pleasure of being blogger advocates for this incredible pet food company, which we have taken great honor in!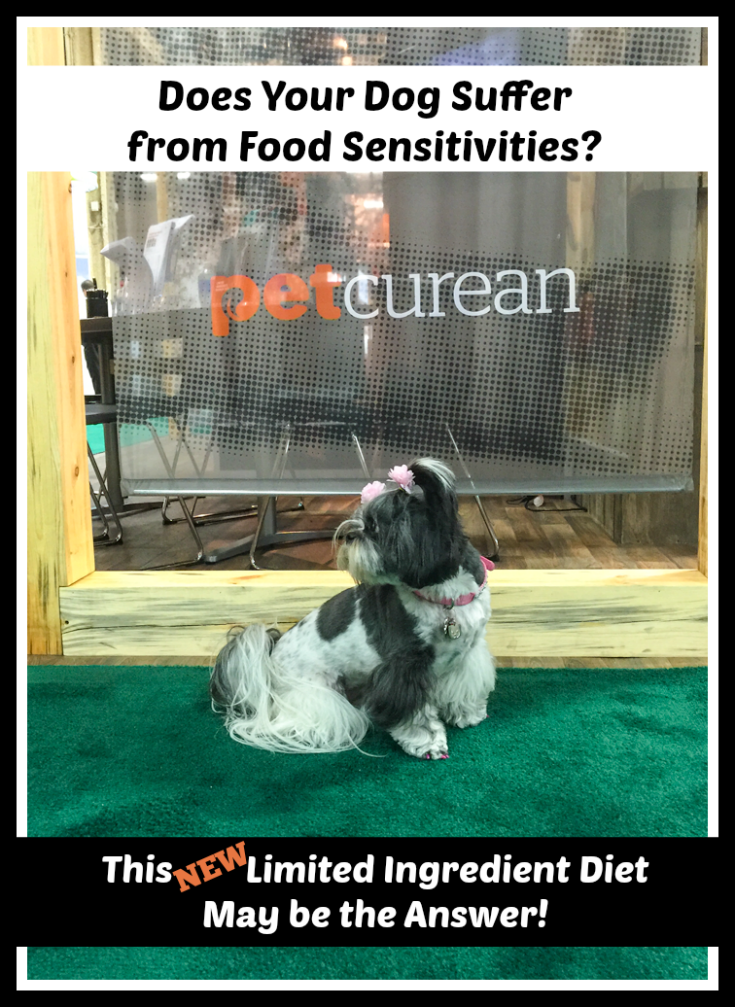 While we were at the Petcurean booth we discovered their wonderful new Limited Ingredient Diet for Dogs, all part of the Go! Sensitivity + Shine™ line. If you are you in search for a limited ingredient diet for your dog, this may be exactly what you are looking for!
What is a Limited Ingredient Diet for Dogs?
A limited ingredient diet for dogs usually offer a single source of protein with as few ingredients as possible. The Go! Sensitivity+Shine™ have:
Zero grains, gluten or potatoes
Antioxidants to support increased immunity
Omega oils for healthy skin and coat
Zero by-product meals, added growth hormones or artificial preservatives
Zero wheat, beef, chicken, corn or soy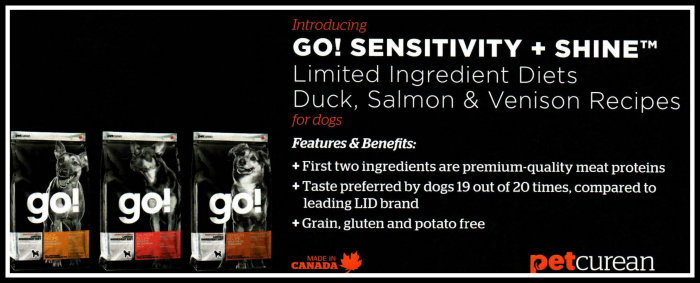 So if you have a dog that has food sensitivities this may be a good choice. I always recommend seeing a veterinarian to determine if your dog has food sensitivities. Your dog may have a sensitivity if they are exhibiting behaviors such as:
Itchy skin
Paw chewing
Scratching
Ear Infections
Runny eyes
This week we are having a giveaway for a 25 pound bag of Petcurean Dog food, your choice of either the Go!™ or Now Fresh™! Just enter below!
Disclaimer: Petcurean is providing food for Riley and the girls as we are blogger advocates for Petcurean. Petcurean also has generously donated $500 worth Petcurean Dog Food to Animal Compassion Team of California (ACT) in the name of OhMyShihTzu.com . ACT is the wonderful no-kill rescue that started us off with our first Shih Tzu Katie! But please know that we only share what we believe is good for your pet, and a brand you can trust. We believe in honest and truthful reviews to protect you and your family.