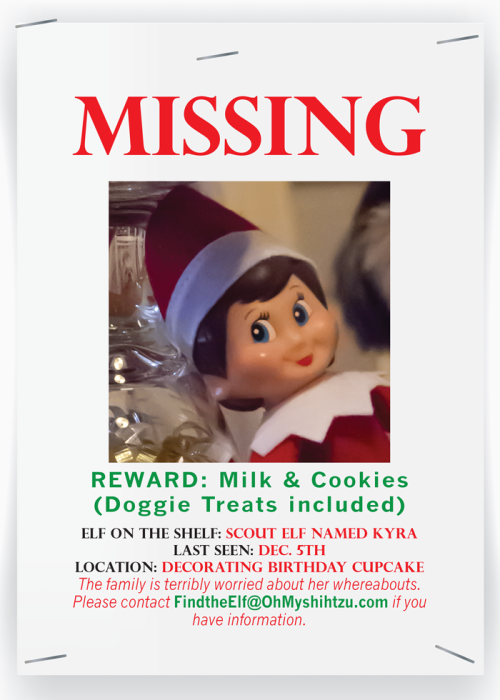 MISSING ELF ON THE SHELF!!! It is TRUE! If you have been following us on Twitter or Instagram and have wondered where our updates were this weekend, now you know the truth. Kyra, the scout elf is missing! The girls are simply devastated. They have been searching the house high and low and turned the backyard upside down. The girls have even requested the help of the cats in the search to find little Elf Kyra. But we haven't had any luck, and quite frankly I don't think the cats are working that hard on the case.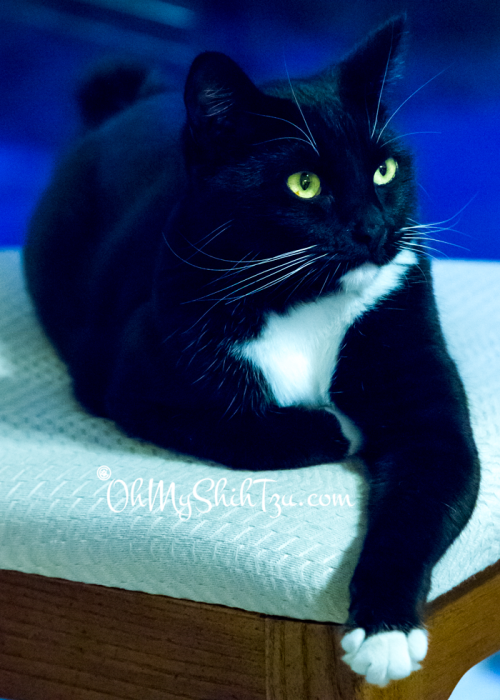 We have been combing the neighborhood and even placed the MISSING POSTER in neighbor mailboxes, every stop sign, and even at our local 7-11. There have been some leads to her whereabouts, but they all seem to lead to dead ends. Where o where can she be.
When she first went missing Katie & Trixie were quick to blame Chicky for the event. As you know Chicky was up to no good with the Elf last week and was put on the naughty list! But I'm not so sure Chicky will stay on the list as she has worked hard to help me find the missing elf.
With my previous experience in criminal investigation, I quickly took Chicky off the list of lead suspects. After all, it was Katie & Trixie who were the last to be seen with the little elf. They were also the first to place the blame on someone else!!! Hmmm.. I think I should interrogate those 2 a little bit more and separately! I'm sure their story may change with the temptation of TREATS!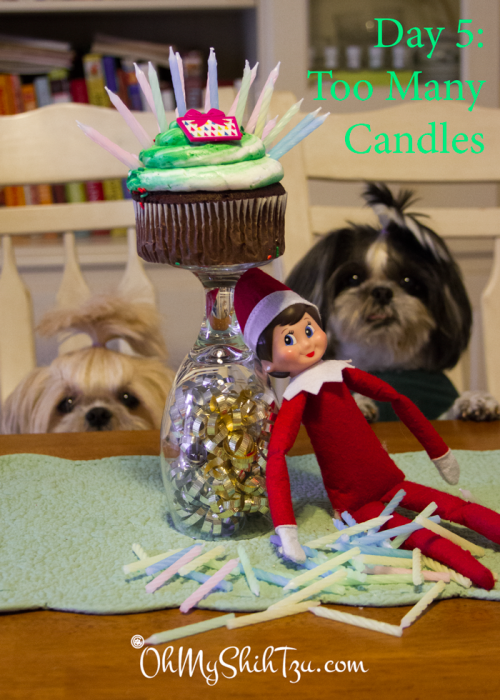 At this point I am desperate to find little elf. With 6 little ones running a muck around the house, I need Santa really needs help in determining who are naughty and nice for presents this year. Hopefully she will come back soon.
INFORMATION LEADING TO HER WHEREABOUTS
Contact us at FindTheElf@OhMyShihTzu.com (this is not a subscription sign up, nor will we store your address for later use)
We are so happy to be joining Monday Mischief hosted by Snoopy's Dog Blog!