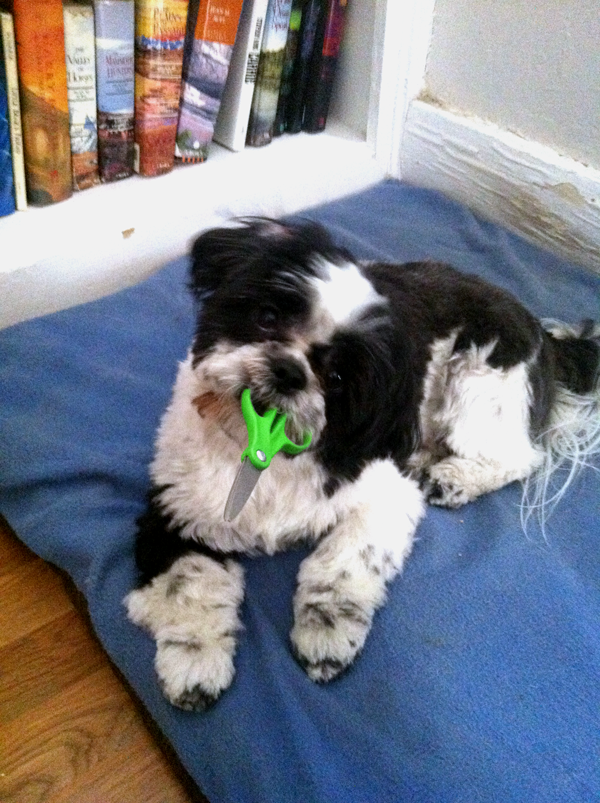 The thing about Riley is she is always getting into something. We always have to remember to pick up after ourselves, because if it has the possibility of posing some sort of danger, or it's shiny Little Miss Riley will get a hold of it. This is a prime example… don't worry they were blunt scissors and they were immediately taken away after the picture was taken. And no, I do not discipline her in any way because it is usually my fault for leaving something out.
Riley is also the only dog that has pet insurance… we've had it since before she turned 1. She has eaten 2 computer mice, a barrette with the spring clamps among other things. I do have to say she has become a little better as she has grown older… a little!
I am just grateful she never grew a taste for electrical cords!