Well, we didn't get into much mischief this weekend, unless you count Kyra getting into the front seat of the car to eat my danish while we were on our way to the agility trial. LOL. So I decided to go back a year in time to last May. I found a puppy that got away from the mother, and the owner didn't care what happened to the puppy, she was half Rottweiller and I named her Roxy. At the same time I also found a little cat who I approprietly named Ninja. So the kitten was about 4 weeks when I got her, and Roxy was about 5 weeks old. Put them together at those ages and what do you get? BEST FRIENDS!!! Ninja still lives with us, but Roxy went to live with my in-laws, except now she looks like a brown dog(german shepardish) I guess what her daddy must have looked like. So not a Rottie anymore, and I know she was half because I met her mom!!!
So here is a little cuteness to start the week off.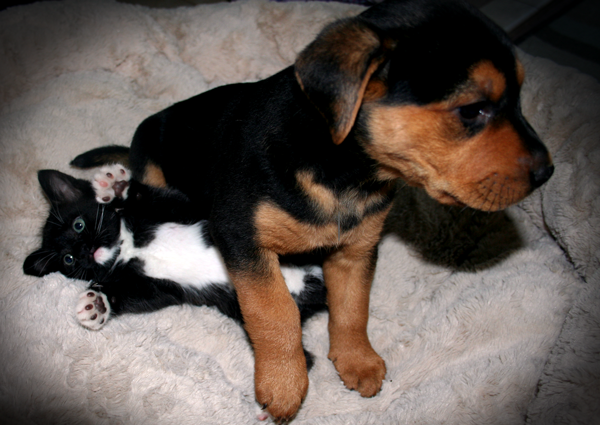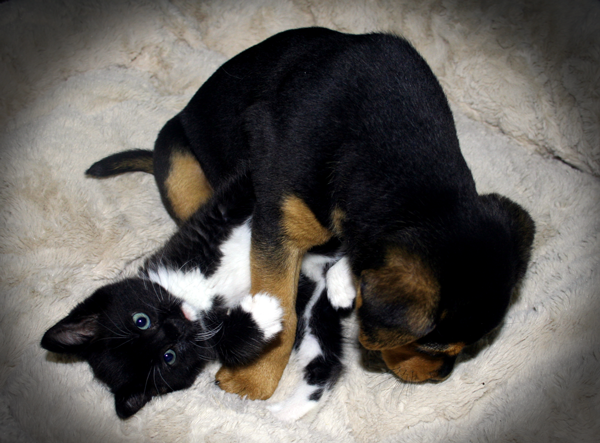 Thank you to Snoopy for hosting this wonderful Blog Hop!!