Do you ever have weeks that are just boring? I did this week… it was so bad that I was thinking I didn't have anything for this weeks hop. And then it happened, yes I now believe that aliens live among us, and so do all my dogs!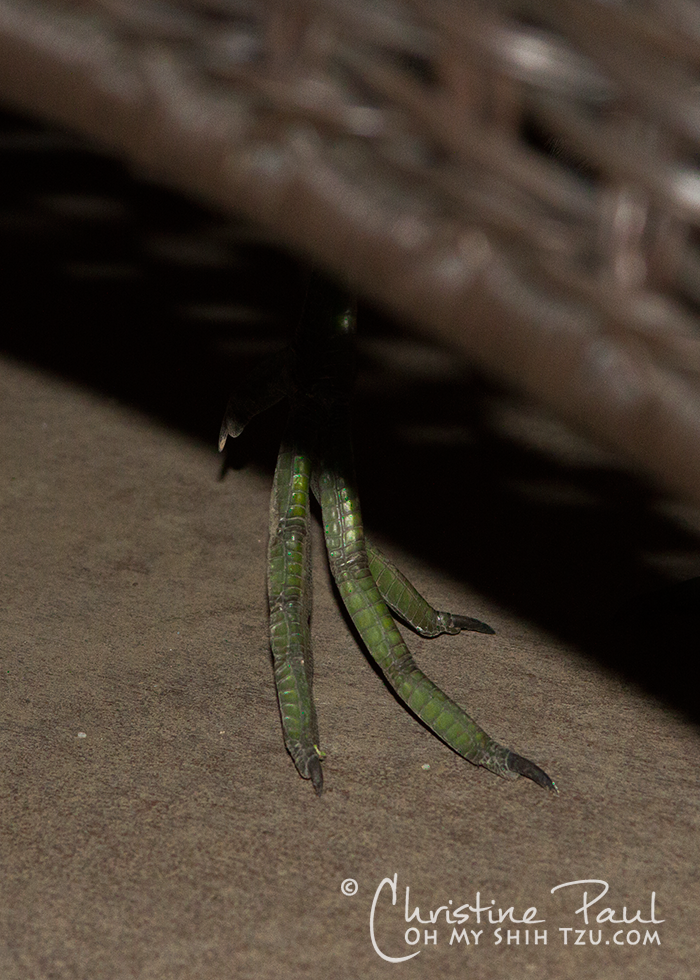 Let me explain… we were all in the backyard when the dogs started going crazy at the gate. I walked over to the gate and didn't see anything, but they were watching very intently into the garage. I thought, well maybe white cat (neighborhood cat) was in there, and left it at that and went inside, but the craziness continued. A couple of minutes later my husband comes running in the house, 'you have to come outside and see this'. I hurried out side when explained that a big bird had just walked out of the garage… we walked down the drive way and didn't see anything and then suddenly in the bushes I see this weird little bird. Actually it wasn't too little about the size of a small chicken. I cautiously approached it as I didn't want to scare it off… but it just walked towards me slowly. I then saw white cat stalking it and encouraged my hubby to go get a cat crate so I could wrangle it. But I had him also fetch a pair of gloves and a long sleeve shirt. Yup, I've been to this type of rodeo before and didn't want to get pecked to death. Everything went as planned and I had one weird bird in a cat crate.
Since I have a million dogs and cats, I didn't want to keep this little girl in the 'catio' (fully enclosed), so I decided that she could call our atrium her new home. So inside we went and I set her free in the atrium (the center of our house has an area open to the outside).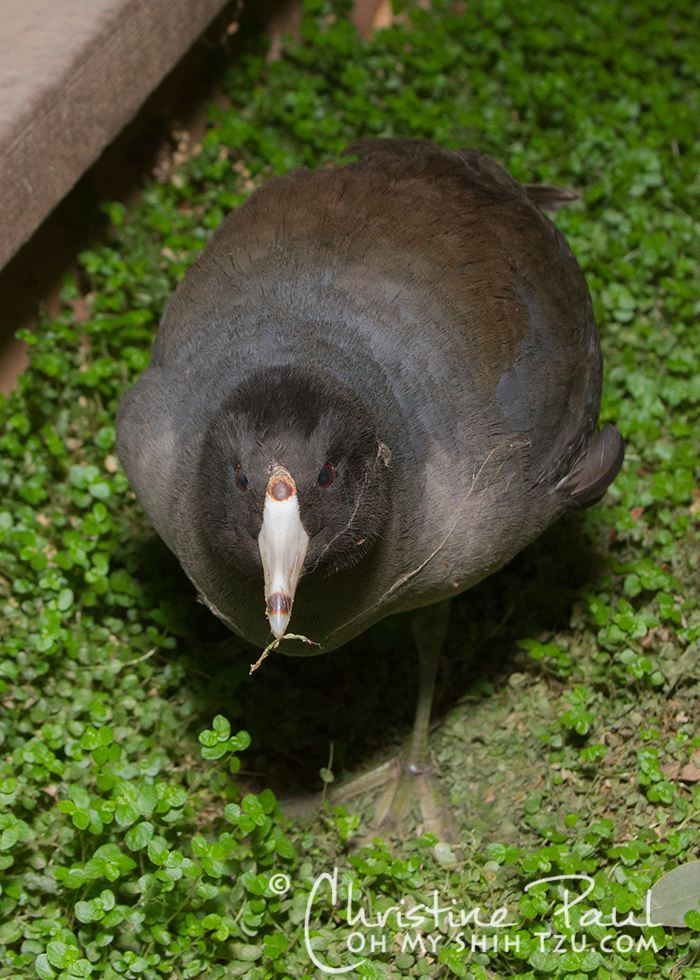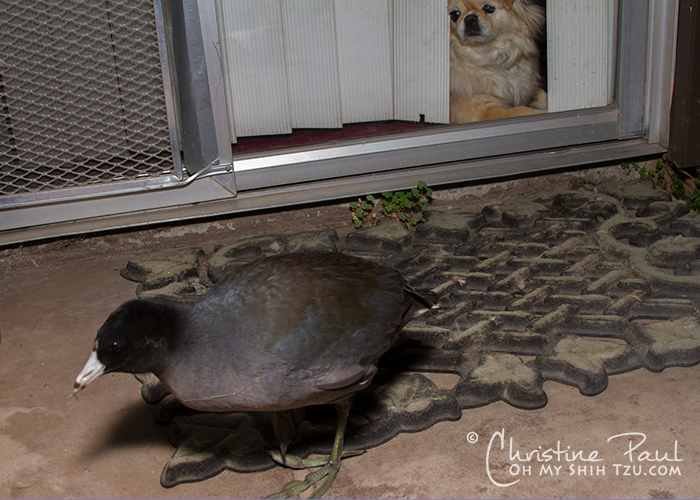 As it turns out this is an American Coot, so I have named her Cooter! She has the strangest feet I have ever seen, like some thing out of a sci-fi movie. I am hoping I will be able to contact a wildlife rescue, or if I can't I'll try to help her out best I can until she is well enough to get back on her own… I think she is young.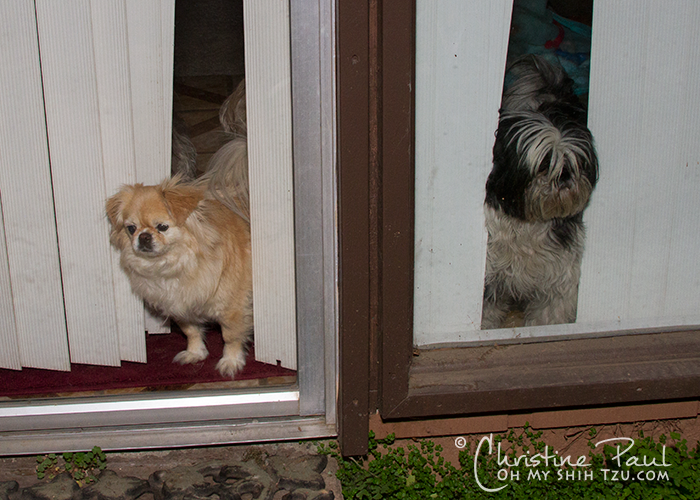 As you can tell the girls are very interested but I am keeping them away from the windows so she doesn't feel threatened.
UPDATE: @ approximately 10:30pm Cooter crossed the wild animal rainbow bridge… she will be buried in our pet cemetery.
Today we are participating in Monday Mischief! A big BARKOUT to the hosts of Monday Mischief Blog Hop Alfie's Blog, Snoopy's Dog Blog, and My Brown Newfies