So this weekend we had the arrival of our first BarkBox. At first I wasn't going to order one, but Groupon had a great deal on a 3 month subscription so I couldn't pass it up. Once it arrived the girls started to go a little crazy, so I opened it and placed it on the floor to go through, I quickly learned there was a bully stick that wasn't wrapped… that's not good when you have 4 little dogs all trying to get the same thing! I'll have to go out and buy a few more bully sticks so no one is left out. I did have fun taking pics of the girls looking through the box, but as always, Chicky decided she was going to take control.
There was an awesome silicon bowl in this months BarkBox and I am going to make a couple of special Pumpkin, Banana &Peanut Butter Cakes for the girls for Tasty Tuesday! Hopefully they will come out nice and yummy!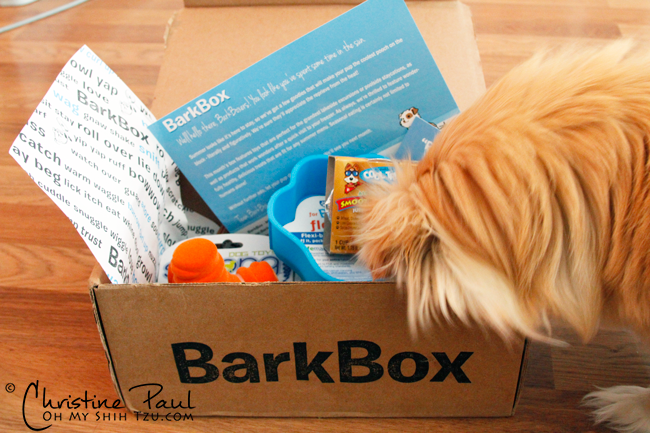 'What is this? Mom, there is something yummy at the bottom!!'
Chicky really has to be one of the cutest fosters I've had. She is super smart, and not afraid to stick her nose or paw into anything. Sometimes though, she has a little too much confidence and it comes out by her trying to dominate everything. I've never really had a dog like this before, I think it happens to be the Chihuahua part in her.
'No Riley, mommy said I can go through it first!'
I really didn't but she thinks so. But Riley doesn't seem to pay her any mind she is the most mellow easy going dog I have ever had, I like to attribute that to my awesome training skills!! lol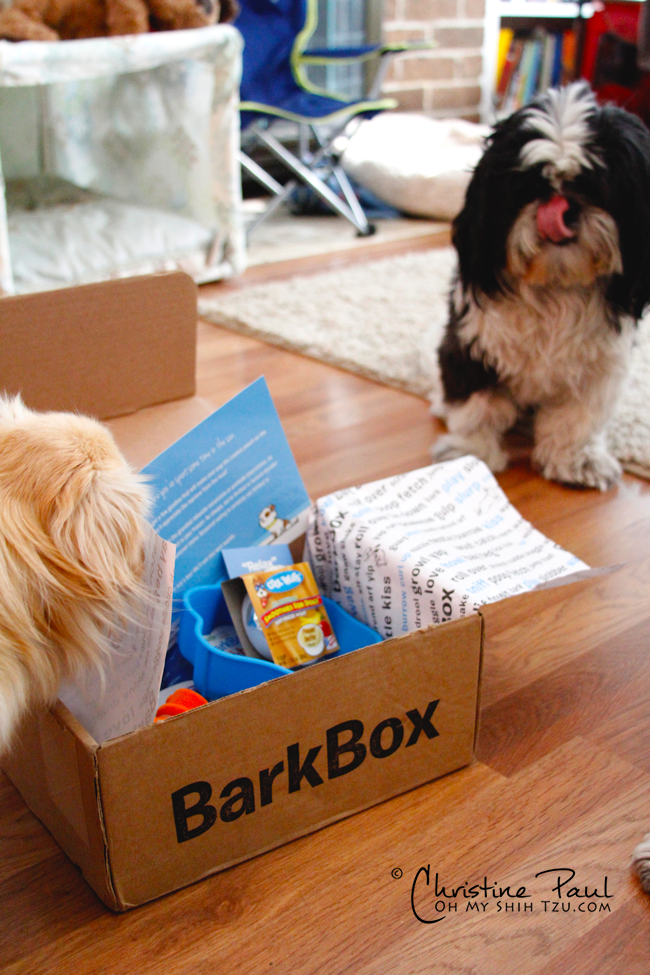 'Doesn't that look good and yummy'
I don't think I happen to have a photo session that I don't have Riley licking her chops!! She is 2 1/2 years old but she is such a baby. She did wait patiently to see what else was in the box as Chicky became bored and decided to play with her little Kong soccer ball.
Thank you to the wonderful hosts of this blog hop Alfie's Blog, Snoopy's Dog Blog, and My Brown Newfies