Normally you don't see lure course and Shih Tzu in the same sentence. Usually that sport is reserved for sight hounds. But this past weekend in Morgan Hill, California the USDAA CynoSport World Games were held. Though this is an agility event, they had clinics, demonstrations of other dog sports including lure coursing. Lure coursing is an event in which dogs chase an artificial lure across a field, following a pattern that is meant to simulate live coursing.
To be honest this was the huge draw for us to travel the 2 hours to Morgan Hill. Riley had been introduced to a lure course in May 2013, so I was very curious to see if she would do it again. Well she ended up taking it like a duck to water. It seems that my little Tzu has a very natural prey drive.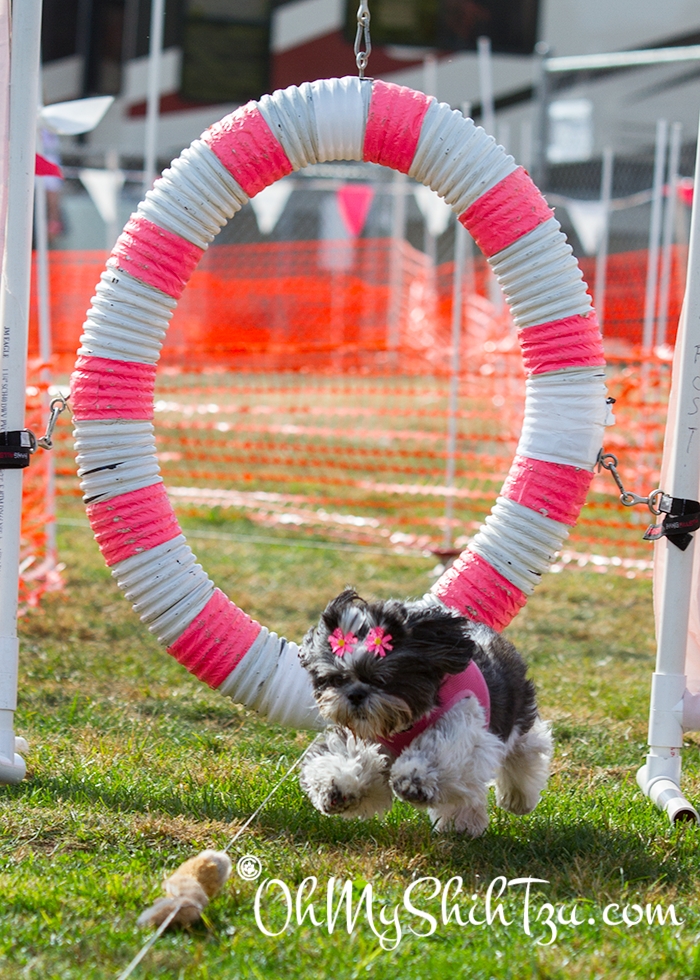 I had so much fun cheering Riley on. Unfortunately all the little dogs running were by-passing the tire and going underneath! Riley was no exception. Her only focus was keeping an eye on the fox tail!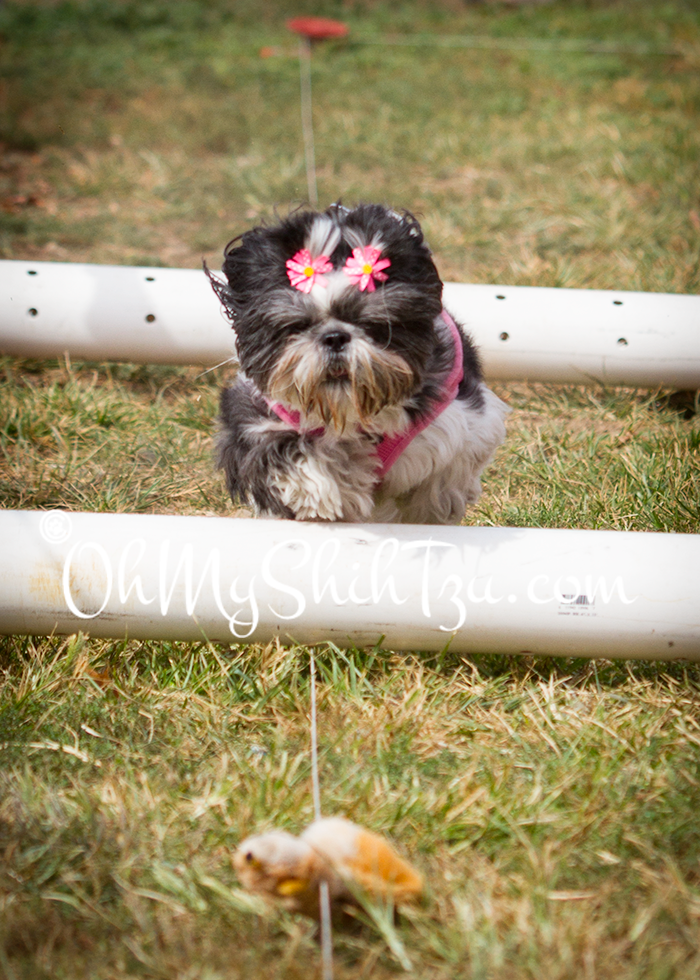 The small set of jumps were not a problem! Riley easily jumped over all obstacles at the beginning of the course… that little fox didn't stand a chance! As you can see it doesn't matter how big or small a dog is, lure coursing brings out a dogs natural ability to chase and hunt. I never thought that my little Shih Tzu would enjoy this sport, but she does, and I love that she does. So now we will start training over the next few weeks for our first AKC Coursing Ability Test in November.
To find out more how you can participate with your dog in lure coursing, check out the AKC's Coursing Ability Test (<—Click Here)
We are happy to be joining the Monday Mischief blog hop! Be sure to stop by and send some love to all the wonderful blogs participating today!