So… the drum roll please… Trixie is down to 14 pounds!!! Yippeee. I little pound and a step closer! She wanted to dress up for today's pic… she loves wearing her little dresses. Yes it may be 100 degrees outside, but I keep it cool inside so she is okay 🙂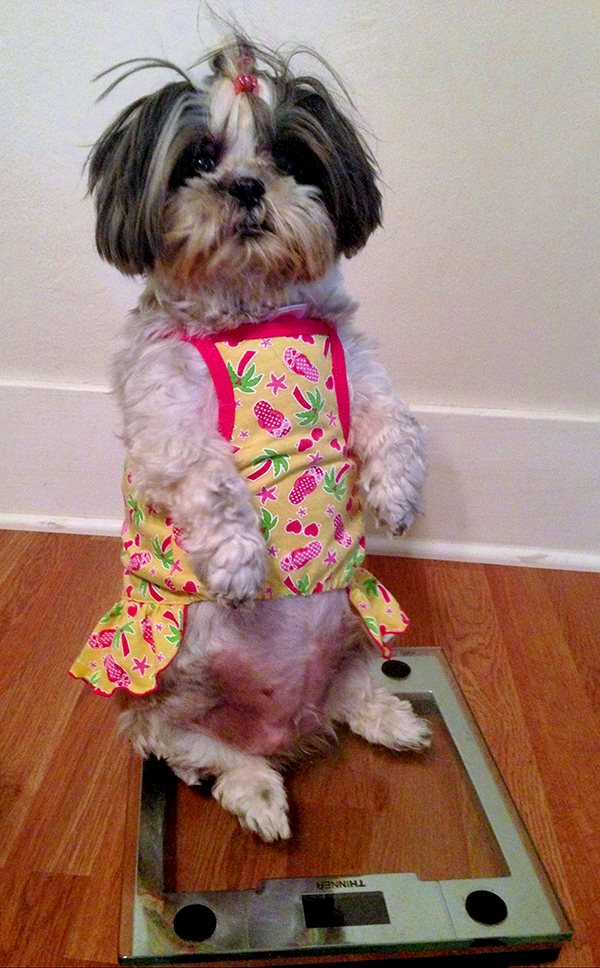 Trixie has been following a low fat diet with in home exercise, since it is very hot outside. This week we are going to put her on the doggie treadmill and see how she does. But since this is FITDog Friday, I wanted to share some photos from last weeks agility trial in Vacaville, CA. This was hosted by Pint Size Agility, and if you noticed this is a TDAA (Teacup Dog Agility Association)event!! If you have a small dog and have thought you couldn't do agility … well YOU CAN!!
I even participated with my old dog Kyra (11yrs). She is a little big, but TDAA is sized for dogs up to 20″ at the withers. She did great as she QQ in Games I, and Q in Beginners Standard. I was very proud of her… she is slow, but a good girl!!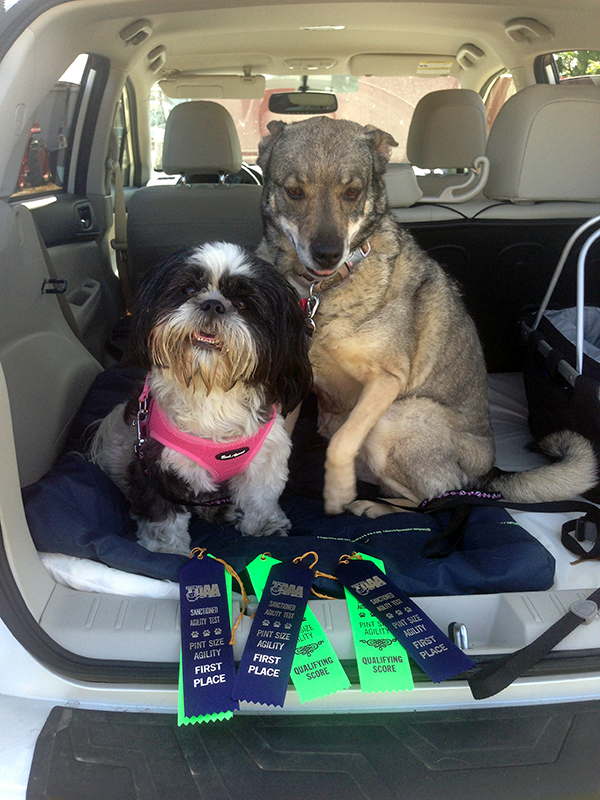 Here are some other pics of participants over the weekend.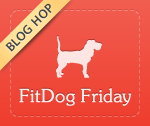 We are participating in FITDog Friday, hosted by SlimDoggy and co-hosts Peggy's Pet Place and To Dog With Love. Join the Hop or just enjoy the links below – lots of fun fitness tips and advice!
Thank you so much for bringing us together to spread the word about pet obesity and leading the fight against it!!