Do not use the "N" word in agility. And the "N" word is not what you think! Simply the "N" word we are talking about is NO. If you joined me yesterday I talked about motivation, and from the very beginning I was taught that we never use the word 'No' when we are training agility.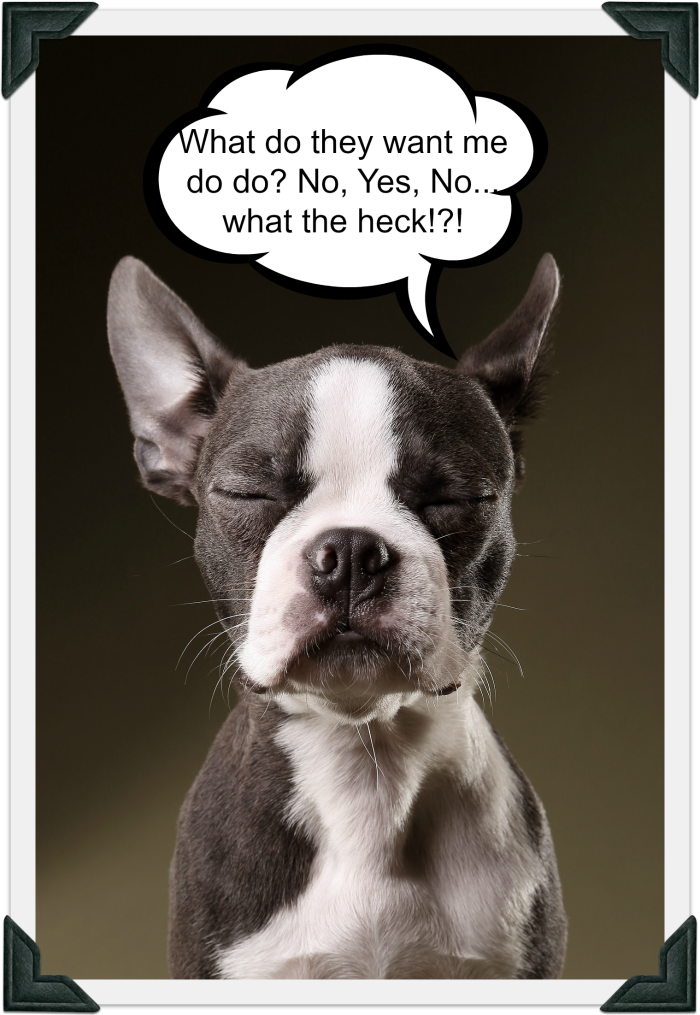 Why? Well the best way to explain is with an example. Lets say we are teaching our dog to jump serpentines, prior to this time we've taught the dog to drive forward through the jump looking straight ahead. During this training session your dog doesn't take the correct cue, as it is something new being taught, and you yell "No" as the dog takes a jump you did not want them to. The dog now becomes confused, possibly thinking, 'But I thought you wanted me to jump over the bar? Isn't that what you've been training me to do all this time." Yup, this is the reason positive reinforcement is so important, we ignore the unwanted given behavior and reward the behavior we want. Until all the cues are correctly learned you might be doing damage with the drive you've created to an obstacle, if you use the word no. Instead of the strong drive towards the jump, they may now be hesitant to take the jump looking back at you for your approval rather than looking forward and driving straight ahead. All you need to do is bring the dog back and take the sequence again with a cheerful upbeat attitude. If the dog still isn't taking the cue properly try practicing the sequence without the dog, there may be something wrong with the cue you are giving. If that is not the case, break the serpentine down piece by piece.
As with everything, for some this may be a new lesson to learn… but I can almost guarantee you will get a much happier dog if you stop using the 'N' word.
Today we continue our participation in the 2015 A to Z Challenge! Today we celebrate N with the N word No!
Photo Credit Boston: Flickr – Brian Tomlinson
Photo Credit Feature: Flickr – Tambako the Jaguar