Not that I have anything against Labs or Goldens, but now a days dogs can be trained to do a variety of tasks for their owners with disabilities. For me, that means Riley has been trained to respond in the event of an anxiety attack or flashback. You see I have PTSD, along with Depression and Social Anxiety Disorder. And though you may meet me and I seem healthy, happy and friendly, that is just the cover of my book, inside I may be completely coming unglued or zoning out to a place I don't want to be in. But it is Riley who enables me to try and move on and lead a semi-normal life. She is my rescuer.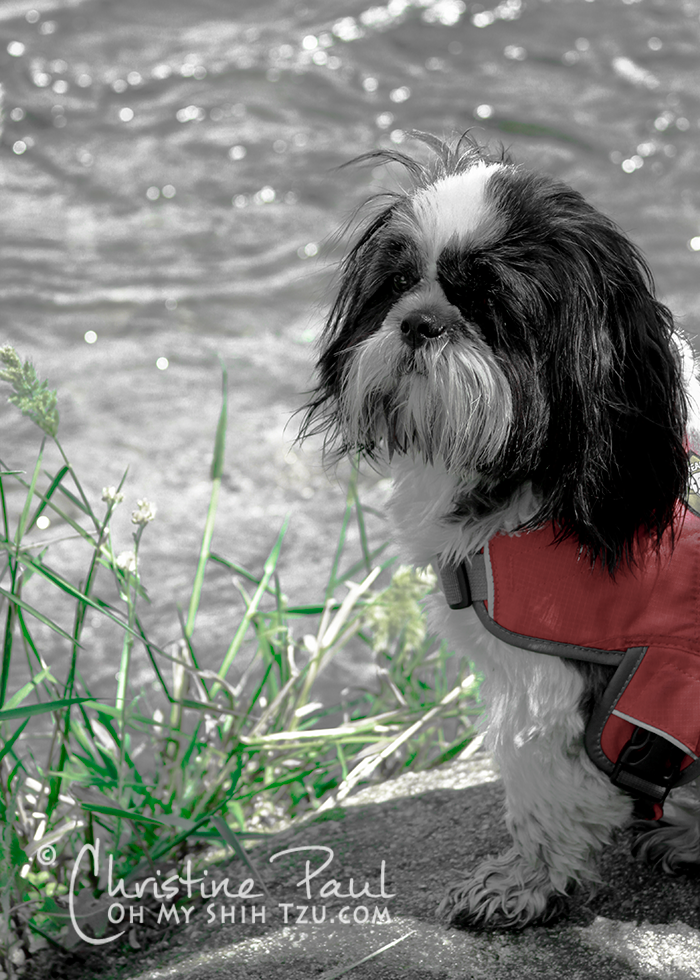 Last fall I was able to return to school to complete my education. As always Riley is by my side as going to school with so many people can be overwhelming. Recently while walking with my friend across campus she made an interesting statement, "Why do they always have to ask you why you have her? Why can't they just accept she is a service dog and move on? Don't you get tired of people asking why you need her? I'm sure if you had a lab they wouldn't bother you so much." I have been thinking a lot about this, and I still don't have the answer. Do you?
But I don't just get this from the general public.
Recently I had to have surgery and needed Riley there before they wheeled me away and when I woke up. My doctors medical assistant responded to me, "I know she is cute, but you can't have her with you" . Seriously? I couldn't believe when she said this too me. Well lets just say I had a talk with the doctor and on my drive home she called me letting me know they could accommodate me. No matter how hard I try to explain what Riley does for me she continues to treat me and Riley as if she is a regular pet.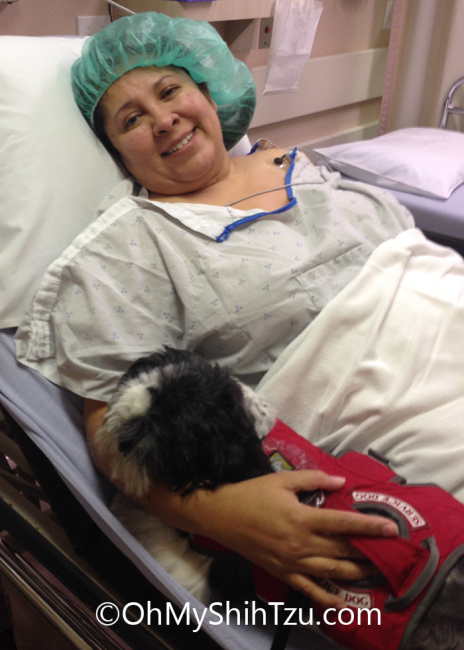 I didn't realize how hard writing this would be. For a majority of my life I have suffered from these "invisible" illnesses. I have a fear of crowds and a fear of being alone, kind of like a double edge sword there. I have at many times been unable to leave my house and I've made excuses in my life for not attending events, work, school, weddings, etc. and living life to its fullest. This isn't the kind of life I want to lead and it's a life no one should lead. Because honestly medication and therapy can help only so much
Riley is a great dog, she accompanies me almost everywhere I go, (the exception is if my husband is with me or not). Unless you look down you would never know she were there unless you saw her leash in my hand. She proves everyday that you don't have to be big and yellow to be a great service dog. I know that she is there to work for me and assist me in the good times and very bad times.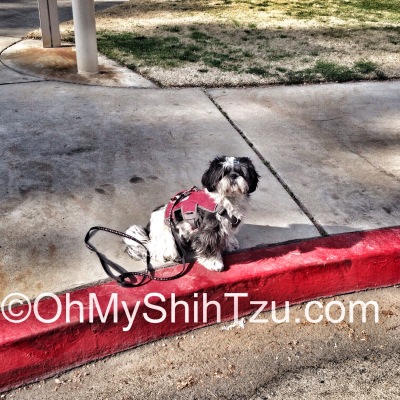 I must make a point to this article. If a friend or someone you know puts a service vest on a dog to take them places where normally they wouldn't be allowed to go with a dog tell them to Stop. They may think it isn't hurting anyone, but it does. I shouldn't have to justify why Riley is with me and explain my disease or disabilities because someone's untrained dog poops in an aisle, barks and growls at someone, or is not behaving properly.