A while back I was nominated for a couple awards by Coralee & Finn @ Bark & Chatter. Though it has been a couple of weeks, I have been a little overwhelmed with learning all this blogging stuff so I am officially thanking Coralee, Finn & the rest of their crew!! THANK YOU!!!
The awards are The Super Sweet Blogging Award & the Versatile Blogger Award.
This really made my day, week and month when Coralee & Finn nominated us.
Both of these awards come with their own set of rules.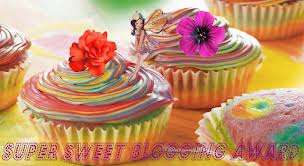 Super Sweet Blogging Award Rules:
1. Thank the blogger who nominated you. (Done)
2. Include the award image on your blog. (Done)
3. Nominate and notify a baker's dozen sweet blogs for this award. (These will follow below)
4. Answer 5 Super Sweet questions:
Cookies or Cake?
Cake… but more specific, CUPCAKES!!
Vanilla or Chocolate?
Vanilla with some type of filling, either cream or jelly!
What is your favorite sweet treat?
Believe it or not… WATERMELON!! I love the stuff
When do you crave sweet things the most?
At night… I guess that is why I like Watermelon so much… not much harm in eating fruit late at night.
If you had a sweet name, what would it be?
Cupcake
Versatile Blogger Rules:
Add The Versatile Blogger award photo on a blog post (Done)
Thank the person who presented you with the award and link back to him or her in your post (Done)
Pass the award along to 15 favorite bloggers. Contact the chosen bloggers to let them know about the award. (These follow below)
Share Seven Things About Yourself:
I have had dogs my entire life… I remember my first dog was a German Shepard named King. We found him on July 4th, as he was terrified of fireworks. He was the best dog in the world and passed away when I was 12.
Even though we had Shih Tzus when I was growing up, Katie was my first Shih Tzu foster (failure). I fell in love with her. She is very quiet, reserved and suffers from allergies… but when she wants to love up to you or play, you know it.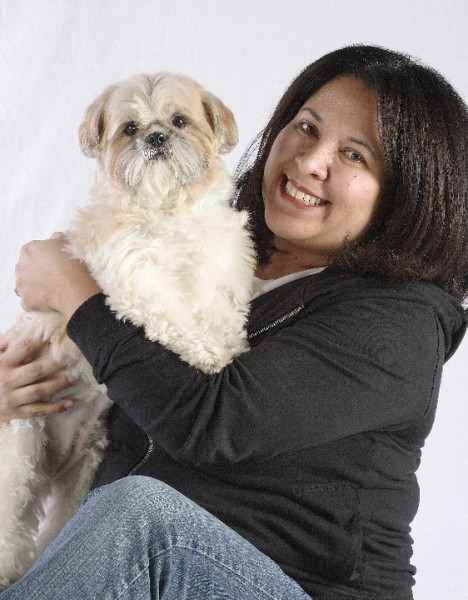 I was raised by two incredible people. I lost my father to Conjestive Heart Failure in November 2010.

I married my best friend Jeremiah on June 23, 2006.

I have lived in some of the most beautiful places in the country, Las Vegas, NV (Kyra Pictured at Red Rock) & Heber Valley, UT.

I had always wanted to do agility with dogs and I got my chance when I adopted Kyra from Best Friends Animal Sanctuary in 2002!! Kyra is actually in the background watching Sunny take a jump!!
I've done things a little different on these awards, I've combined both!! So congrats and keep Dog Bloggin'!!!
Here is a list of Blogs We Love & Follow: