I could tell you that this month was completely perfect, but as most of you know, for me it wasn't. But there was one bright shining star in my month and that was when I was paired with Lynn of Faith, Trust, & Foster Pups.  Lynn is a volunteer and foster mom for Lucky Dog Animal Rescue.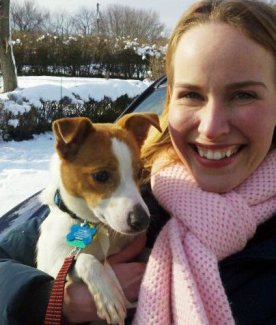 It's people like Lynn who I completely and utterly adore, she and her husband along with their dogs Ollie and foster failure Bolton open up their hearts and home for those in need of a furever home. Be it for a weekend, overnight or as long as it takes.
What I love about Faith, Trust & Foster Pups is that she shares her journey of living and training a reactive dog. As beign an owner of a reactive dog myself, I know how trying it can be on a person emotional & physcially. My favorite of all the posts is Thirty Days of Thanks: Heart & Soul, I can honestly say that when I read this I cried. It really resonated with me and touched me, I realized why those ones who give us the most problems are the ones that touch us the most and sometimes remind us of ourselves.
I applaud Lynn for sharing her experiences and training Bolton using positive reinforcement techniques. Here are a few of my favorite posts: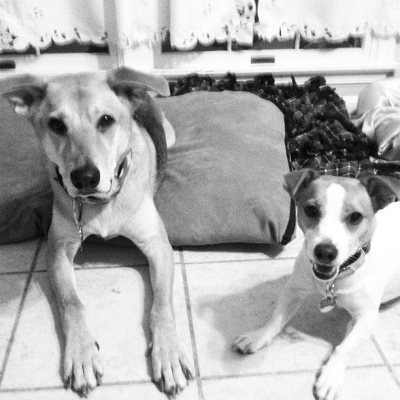 Then there is Ollie… yup this little guy captured my heart and if you head over to Faith, Trust & Foster Pups he'll capture yours too. He was adopted sight unseen off of a transport van from South Carolina and he found the perfect home… I say that because Lynn is turning him into an agility dog!!! Go Ollie!
Here are a couple of my favorite Ollie posts:

So make sure you head over to this wonderful blog and be sure to like Faith, Trust, & Foster Pups on their Facebook Page to stay up to date on her life with the boys and with Lucky Dog Animal Rescue.


I am so happy that I could be a part of the Pet Bloggers Gift Exchange.

.