Do you have pet health insurance? If you haven't though about it yet, you may want to start thinking about it today. I apologize for being blunt, but if you are participating in dog sports, have a curious dog or have kids under 10, adding pet insurance may help save the life of your 4 legged family member.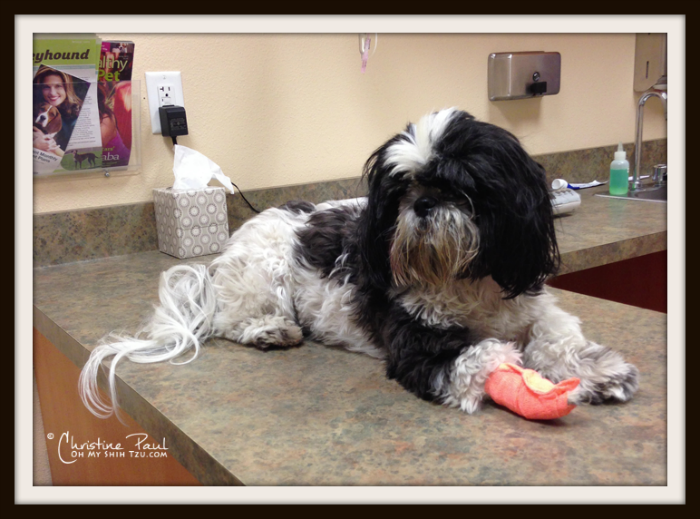 Dogs have a tendency to get sick or injured, just as it happens to us, it's just a simple fact of life. As of this writing, Riley is in the hospital and will be there overnight. I don't know what is going on, and I don't think she got into anything, but the day before in the early afternoon she began vomiting. She was able to eat dinner, only after hand feeding her but was able to drink water. At approximately 4am, she began vomiting again, not something you want to hear while you are asleep. This continue even after we arrived at the doctor's office. I have full faith in my doctor and his staff and I know that she is getting the best treatment possible. What I appreciate about having insurance is the fact that we can all concentrate on her care, and the proper course of treatment. The decisions and choices being made are not being dictated by the size of my wallet.
I first insured Riley when she was 11 months old and I'm glad we did. Within the first 2 years she ate a mouse (computer not furry), thought she ingested a AAA battery, and went through a plate-glass window in our front door with her paw & arm. Each of these occurrences were over $500 each but having Trupanion Pet Insurance made it much easier on our wallets. I am also happy that I have a great vet that will fax the claim for us and the payment goes directly to them. Not all vets do the "express claim" but it's nice if yours will do it for you.
4 Things to Know About Pet Insurance
What is Covered?
Know whether pre-existing conditions will be covered or if there are any conditions regarding hereditary or congenital conditions. Be sure to read through the policy before making your choice.
Limits of Payment Coverage
There are some insurances that put a limit on the amount that will be paid for an injury or illness. Luckily for us, our insurance does not have a payout limit for the cost of care for Riley. They'll even cover things like prosthetic devices and carts!
Waiting Periods
Is there a waiting period before you are able to file your first claim? If so know what will and will not be covered during the first 30 days of coverage. But remember to never hold off medical care, your pets life could depend on the swift action you take.
What is not covered
Don't be surprised when you receive your bill. With my coverage I know that I have a $50 deductible (which covers the entire life of that specific injury or illness), office visit, wellness or preventative care or pre-existing conditions are not covered. Since Riley was covered since she was little, I know that we don't have any pre-existing conditions.
After I have met the $50 deductible, then my 90% coverage kicks in!
So how about you? Do you have insurance for your pet? If you don't what is stopping you? Is it that extra expense a month? Remember you can easily get insurance if you give up 1 to 2 Starbucks lattes a week!!
We got a very late start today since Riley has been ill… but we are happy to be participating in the 2015 A to Z Challenge!