I don't even know where to begin when it comes to the subject of being a 'pet parent'. But the one fact I do know about being a 40 something childless woman is that I don't want your pity. And the simple fact that giving birth to a human child doesn't make you more of a woman. It just doesn't.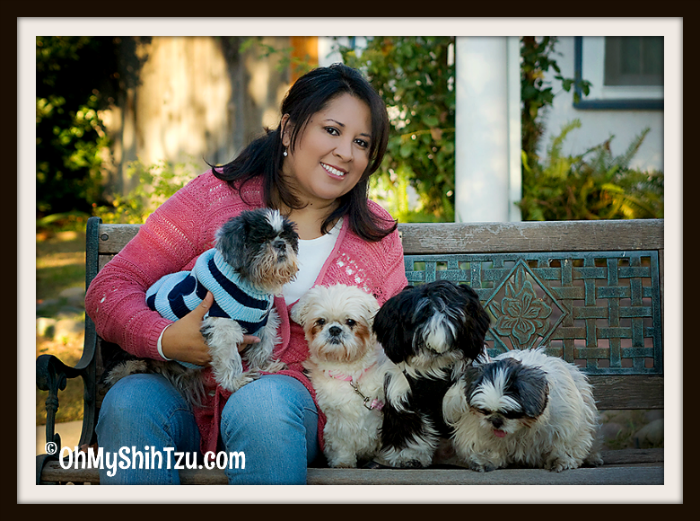 I am part of that group of women that can't have kids. I've had one miscarriage and then nothing after that. And after a few years, I became okay with that fact. Don't get me wrong, I always wanted children, especially a little girl! But it seemed that that just wasn't in the cards. Heck my husband and I have considered adoption, but for reasons I'm not to sure about , we just haven't made that final step. And that's okay. I am having fun in my 40's and there is so much I want to do in the world of dog agility, my career (opening a pet food store) and travel. But I don't think I'm being selfish, because I know that when the time comes to adopt, that child that is meant to be with us will be…. but if that doesn't happen I'm okay with that too.
I really wanted to title this post 'I'm a pet parent, so shut the f*(k up', but that felt to harsh. Even though I haven't let it bother me over the years, there was one final straw that broke this camels back. I guess this resulted in years of hearing and seeing the look on people's faces when I tell them I can't have children. A few weeks ago something happened at a charity event my husband and I were attending for his work. When meeting a girl-friend of a fellow attorney she began asking me questions. Not that big of a deal, normal questions like what do you do, etc. Then she asked me THE question "Do you have any kids?" I've answered this question it seems like a million times so I didn't think it was that big of a deal and answered, 'No.' Then the next question, which I felt a little inappropriate, "Why Not?" but I answered anyway, "Because I can't" . With that she looked at me, made a sad frowny face and said "Awww", all while trying to reach out to me and give me a hug. WHAT THE HELL!! Being in a situation where people were watching, I immediately pushed her away and told her not to pity me as politely as possible without causing a scene. I'm not to sure what happened shortly there after, but from that moment on and the rest of the evening she knew that I did not want to talk to her.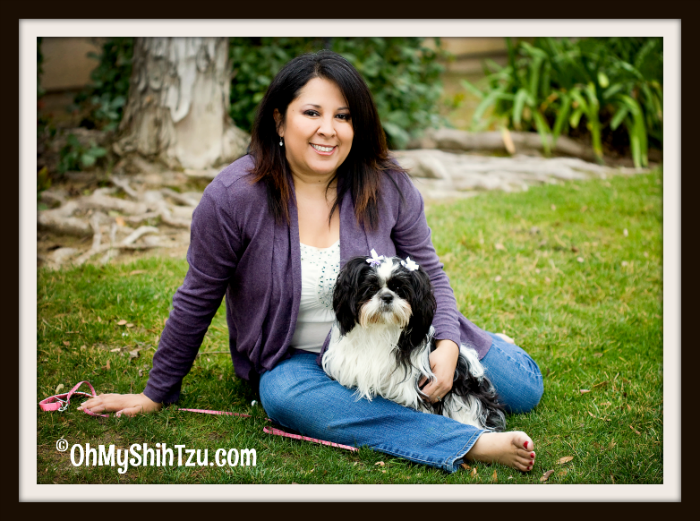 So why do I not need or want your pity? Simply put I am very happy with my life and with my "kids". Yes, I refer to my Shih Tzus as my "kids". Why? Because I am caring for and raising little beings.
According to dictionary.com the definition of parent is:
a

father

or

a

mother.

an

ancestor,

precursor,

or

progenitor.

a

source,

origin,

or

cause.

a

protector

or

guardian.

Biology.

any

organism

that

produces

or

generates

another.

Physics.

the

first

nuclide

in

a

radioactive

series.
I am a protector and guardian of 4 little lives. As a pet parent I do the following as any parent would do:
Love – I show love with hugs, kisses and lots of affection
Nutrition – I make sure my "kids" are fed a well-balanced diet. Which for me includes feeding a raw diet composed of free range meats and organic fruits and vegetables.
Health – They see the veterinarian regularly. And just like any other parent would I have discussions on the safety of vaccinations and other health issues that may be of concern.
Education – as a responsible pet parent I make sure my girls have been taught manners and even have gone the extra step of teaching my girls how to control their emotions. If you are wondering how I have taught them to control their emotions take a minute and consider this. While out on a walk with your dog, when your dog sees another dog do they go crazy pulling at the leash and begin barking? Yup this is an emotion they are feeling, one of excitement and the inability to control it. It takes time to teach a dog to control their emotions and learn to react in an appropriate manner
Exercise & Fun – Yes my girls, especially Riley enjoys going to agility or lure coursing. We even enjoy swimming in the summer! We play games that not only help expend a little energy, but also give a little mental stimulation.
Family trips – at least once a year we take the girls to the beach. I have a couple of favorites including Carmel, CA & Crissy Field in San Francisco.
Comfort & Security – I am the one they run to when things go bump in the night, or when thunder and lightning storms become a little too frightening.
I understand full well that I will not be worrying about my 'kids' getting into drugs, being in a car accident at 17, or any number of horrible things that can happen to a human child. But I do have fears.
Fire – more than anything in the world I worry about a fire breaking out in my house and killing my animals because they do not have the ability to get out of the house.
Illness – unlike a child, my 'kids' don't have the ability to tell me if something hurts, or why they are feeling sick. It's a guessing game when one of my girls goes into the vets.
Unfortunately when most people's children are heading off to college, getting married, landing their first real job I will have been mourning the loss of Chicky, Trixie, Katie and my baby Riley. My heart will have been broken many times over…but don't ever pity me. I know they are dogs, but they are the little beings I am choosing to raise, they give me love and isn't that what every parent wants?