I have a love of pet specialty stores, unfortunately where I live I don't have any, but I am always in search of them. As you may know I am a blogger advocate for
Petcurean
pet foods. Unfortunately since they are a premium brand food, and I don't have a specialty store (those that carry natural, holistic and raw brands) I have to travel to pick up my pet foods, or have it delivered. But since I love to travel, a quick trip up to Sacramento or a drive to Carmel is always a fun option. So what is an Independent Specialty Pet Retailer? Simply put they not one of the two big box retailers who account for more than 50% of the retail pet industries revenue. They are normally locally owned small boutique type shops that may specialize in such things as holistic, raw and premium brand foods. They are usually run by the owner, or have less than 4 employees on hand. But why do I choose to drive long distances to pick up dog food?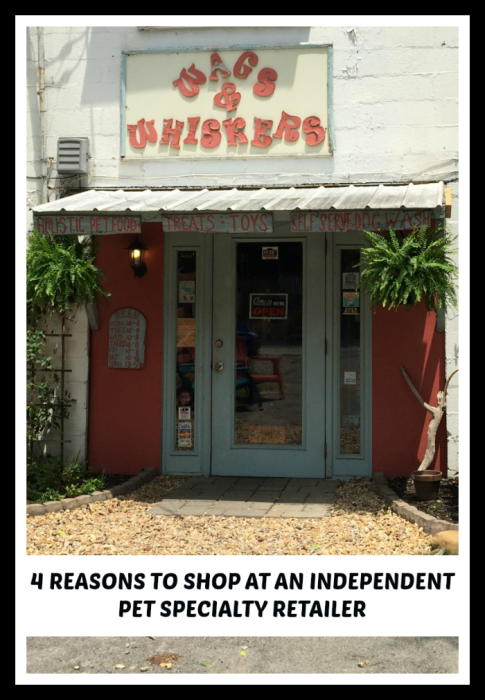 Education
What I love most about an independent retailer is how educated not only the store owner, but the employees are regarding the products they carry. Many IR's have the backing of the brands they carry. What I mean by this is that the manufacturers are there to educate the retailer on their products. Why? An educated IR can in turn educate you the customer about your dogs food nutrition and in turn make a sale. I have no problem with this at all, because when I ask about the food, where it comes from, how it's made,etc I get answers. I get specific answers and to me that is so important. Try it out for yourself, ask a big box employee about what's the best food to feed vs. an IR. One will probably steer you to Iams or Blue Buffalo because that's what they have figured out is good because of the commercials. The other will ask you about the health of your dog, your dogs lifestyle and your lifestyle and any health goals you may have for your dog.
Quality
If you haven't tried a Premium quality food let me just tell you there is a huge difference. It's like going at McDonald's for dinner vs going to Whole Foods or Sprouts to pick up wholesome foods you can make, or even better yet, going to your local farmers market. At these IRs you can find raw foods, dehydrated products, and premium quality brands like Petcurean. Find out more about the
Petcurean Difference for Small Dogs
, like sourcing from local, trusted farmers and ranchers so you know where your dogs food is coming from, never from China.
Personal
Do you remember watching Cheers and hearing "Norm!" I do, and that is why I choose independent specialty pet stores, after a while they get to know you and your pets by name. Now I don't know about you, but I love an establishment who knows who I am, and cares about quality of food as much as I do. I don't like being just another sale walking through the door. They get to know me, how we are doing on our training, if I'm prepping for a trial, etc., they take the time to know me and my dogs.
Friendliness
Another reason that I love independent pet specialty retailers is the friendliness of the staff and owners not just at my local store but when I travel. Sometimes I just don't pack a lot of food when I am flying, and I have to rely on a store locator of what I am feeding at the time. The store owners and staff are always so nice and helpful since I am from out-of-town. In addition to supplying me with great food, they can also give tips on groomers (if needed), dog parks, vets, restaurants and so much more!
As stated before, I have to travel a way to get my Petcurean, 2.5 hours to be exact. But that is okay because when it's time to pick up my order at
Pets To Go
in Elk Grove, Angel & Jeremy are always so nice to have what I need. Since I drive quite a ways I call her to tell her exactly what I need and she has it ready for me! Talk about great customer service! So if you live in the Sacramento, CA area give them a call!
As promised last week, we have a very special giveaway this week! How would you like to win a 25lb bag of Petcurean Pet Food? Just let me know if you shop at an Independent Specialty Pet Retailer and if so why?