Yup, you heard me say it, and I'm a nut for a good Photo Challenge!! Wow do kids even talk like that? Probably not. But since I returned from the 2014 Blogpaws Conference in beautiful Lake Las Vegas, NV I have been in a blogging slump. You would think that I would be pumped and ready to go, making changes to this blog and doing new things, well that is partially true. If you haven't seen it yet we have a new series of posts called Super Shih Tzu Saturday, it's kind of like our own version of Shih Tzu of the Week. I have also started going through my blog and revamping some of the SEO stuff I learned with the wonderful classed given by Matt Beswick!
So when my friend Kimberly of the wonderful blog Keep The Tail Wagging launched the #30DaysOfSummer photo challenge sponsored by @Staples, well I just had to join in the fun! Yesterday, June 1st was the kick off!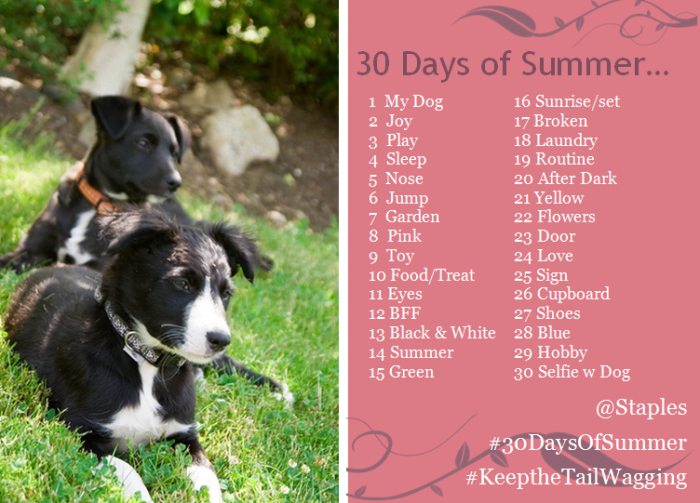 If you remember in the month of April we participated in the 30 day blogging A to Z Challenge which was a lot of fun and really got us going… for a while. But since I have a love of photography, and that is what I have gone back to school for, I thought this would be right up my alley. I'm still wondering how Kimberly knew we were in search of a great summer photo challenge.
So yesterday we kicked off the photo challenge with "My Dog", a little pic of Riley sitting on her agility pause table. I love this picture of her and the fact that just a few short months ago she was scared to death of the pause table. With a little love, understanding, a clicker and some treats, we can over come any obstacle.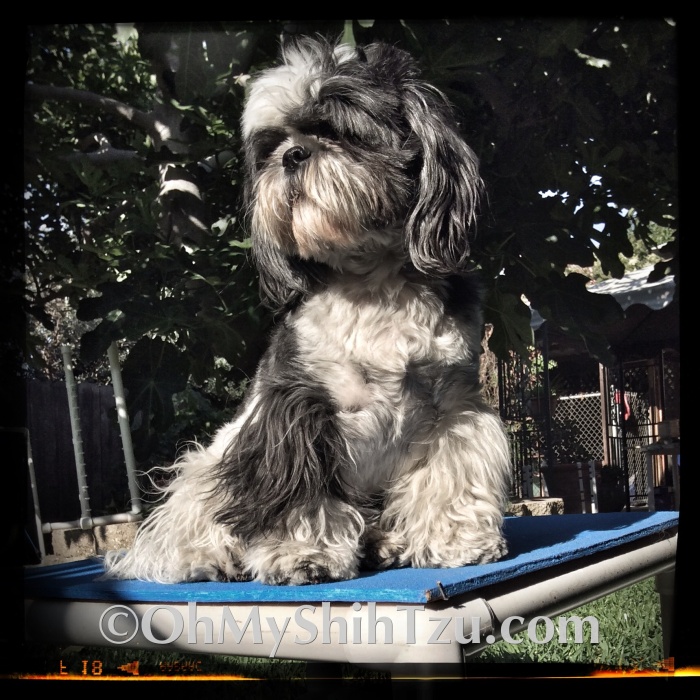 So if you aren't a fan already, make sure you follow us on Instagram ! This is going to be such a fun photo challenge, and hey, while you're at it, jump on the waggin' and join the photo challenge. You can either join the challenge using the specified hashtags, #30DaysOfSummer & #KeepTheTailWagging or join the Keep The Tail Wagging Facebook page.
Today we are participating in the Monday Mischief Blog Hop, hosted by Alfie's Blog, Snoopy's Dog Blog, and My Brown Newfies!