This weekend we had an almost great time watching the Superbowl. Yes we don't agree with the play that was called at the end, but that doesn't matter. We will always be 12! We have been Seahawks fans for two decades, and we will continue to be, showing our love and support to the wonderful NFC Champions that they are.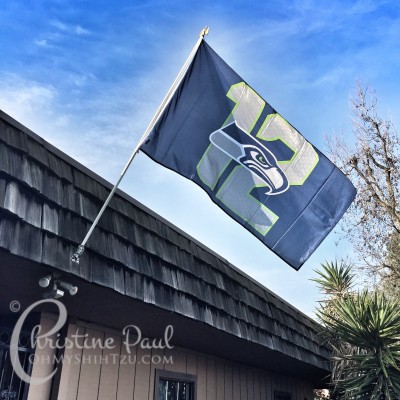 But lets discuss how this weekend started. First off I just have to say I love my husbands new job, no longer is he working what is use to seem like 24/7. Now we can do things on weekends like running errands together. So as we are driving from location to location I hand my phone over to my hubby and told him to use Evernote for the list of things we needed. I had already created a list, so all he had to do was start from where I left off. So this is what my list turned into.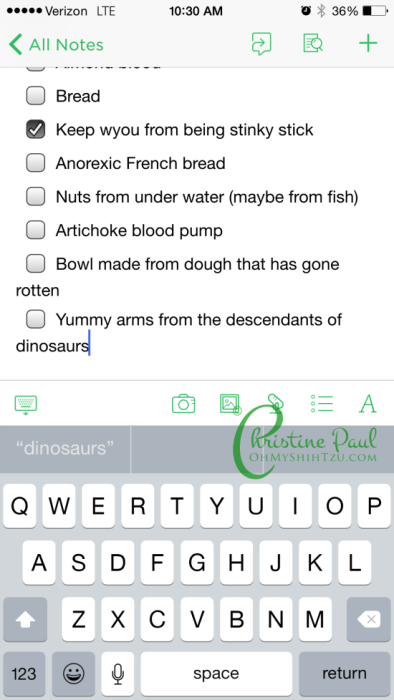 I think his sense of humor is coming back! I really like the last one, 'yummy arms from the descendants of dinosaurs'. What a great Saturday!
Since yesterday, Sunday, was the ultimate day with Super Bowl XLIX we started by prepping the dining room. Balloons, Banners & a decorated table along with some yummy food all in anticipation of the big game.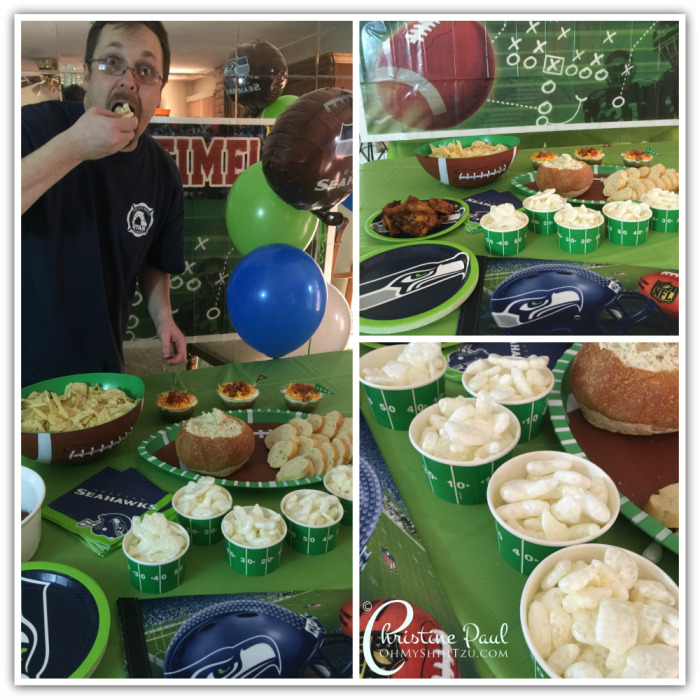 Not only did we have yummy food for the humans, but also for the furry ones with paws! A favorite of the girls is their "popcorn". It's not really popcorn, but Yaky Charms by Himalayan Dog Chews. We will have a little review of the Yaky Charms on Tuesday, along with a fun recipe of the Banana Berry Shakes that were served during halftime! So be sure to follow us.
And though we did not get the ending of the game we wanted, I do have to give it up to my girls! They are true 12th Pups! Always ready to cheer on the Home Team and put a smile on my face.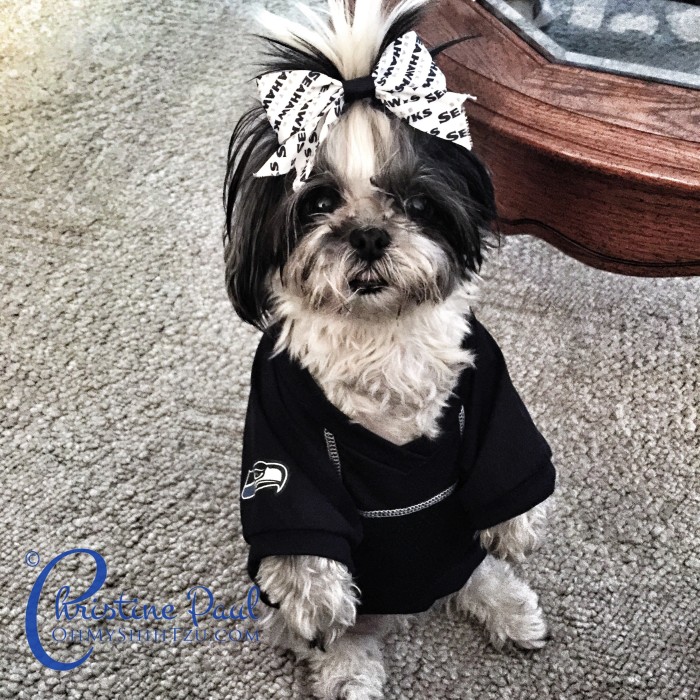 I really wish I would have videoed what transpired before I took this shot. She ran up to me and sat up. I was calling Riley over so Riley could put on her jersey, instead I put it on Trixie. The whole time she stood there sitting up as it went over her head, as I pulled her arms through and topped it all off with a cute Seahawks bow! She really does think she is a little person!
So… the 2014 football season is over. What's next for our little crew?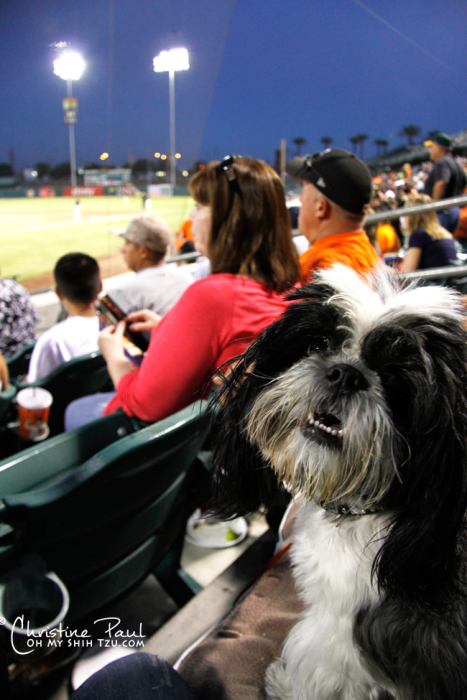 Yup! We can't wait for baseball season to start! Of course we are also Seattle Mariner fans, but our local AAA ball club is the Fresno Grizzlies, the new farm team of the Houston Astros. I'm still debating on getting season tickets, or just attend a few games. It's always fun to catch at least a few games a month. As you can tell, Riley just loves her ball games!
We are so happy to be joining Monday Mischief hosted by Snoopy's Dog Blog, Alfie's Blog & My Brown Newfies!